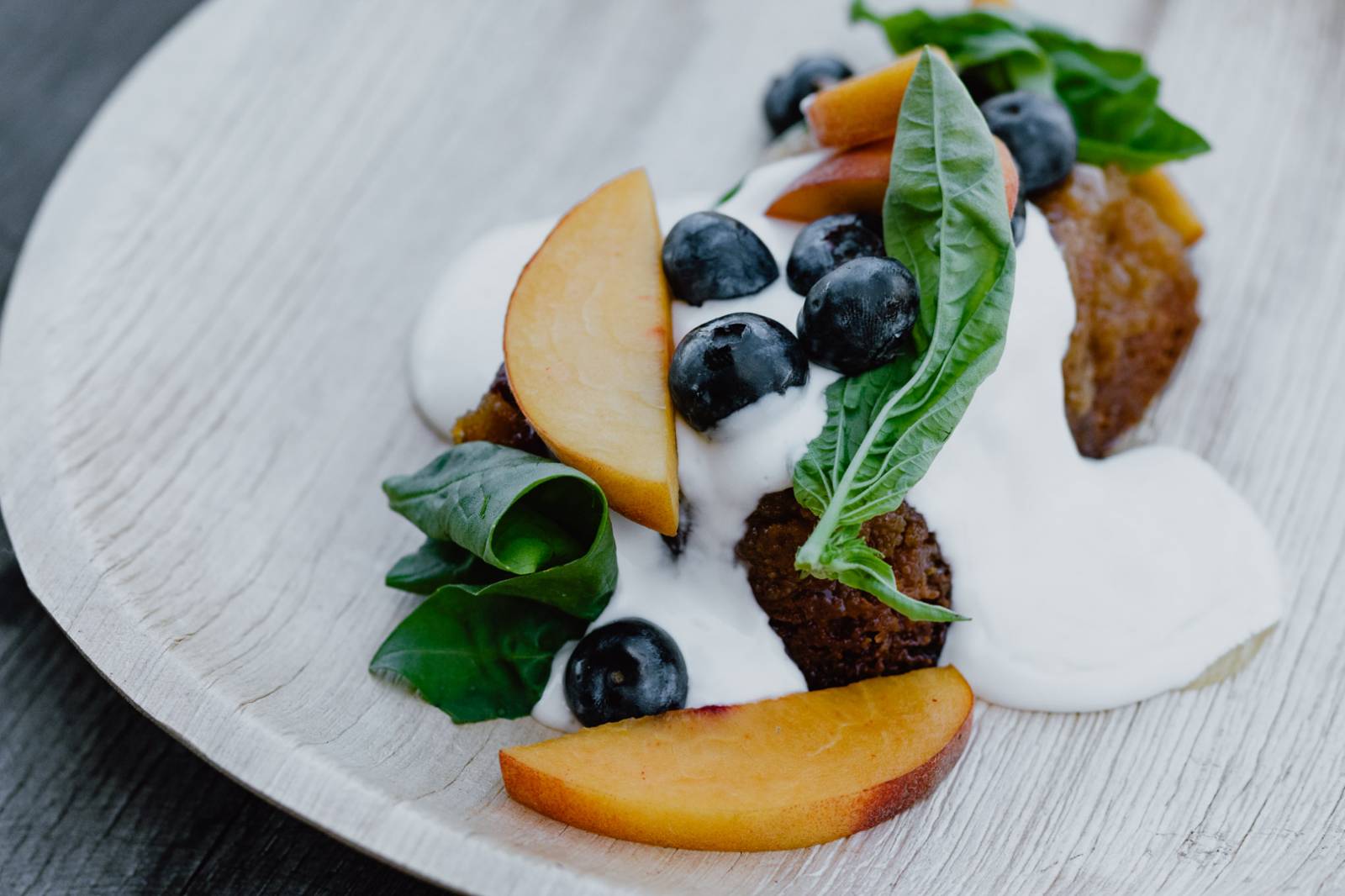 Will & Kari Torres, Ryan & Leanne Harris of Farmhouse Corner Market
Farmhouse Corner Market, a San Luis Obispo catering business, has done a brilliant job at combining their passion for food with style, and beauty. This team of four has executed a genuine service, each one of them adding to the production of their business. Their fresh ingredients, and yummy creations have left clients more than satisfied. While their catering business is up and running, the Farmhouse Corner Market, located in San Luis Obispo, is coming soon! It was so much fun hearing from everyone on the team during this interview.
How did you get started doing what you do?
Will: I received my culinary degree in 2003, from Cordon Bleu School in Pasadena, CA.
Kari: I fell in love with the chef.
Leanne: Well, an attorney, a stay at home mom, a chef and his wife walked into a bar. . . wink. HaHa. Ryan and I had wanted to utilize the space below his law practice and fill it with things we love; good food, local goods, flowers and ice cream. We had met the wonderful Will and Kari, tasted their food, and knew it was a match made in heaven. We started the catering to get the word out and share Chef Will's amazing talent while getting the Farmhouse Corner Market up and running. With the success of the catering business, we will continue to grow the Farmhouse Catering even after Farmhouse Corner Market is completed and open.
Who or what continues to inspires you?
Will: Staying on the cutting edge of the culinary arts.
Kari: Will continues to inspire me because his menu is different every time, there's no stopping his creativity.
Leanne: Nature, it's always beautiful and always changing.
What makes your business unique?
Kari: Uniqueness of our team, we brought 4 completely different mindsets to the table to create Farmhouse Corner Market.
Leanne: We are owned and ran by a team of two husband and wife teams.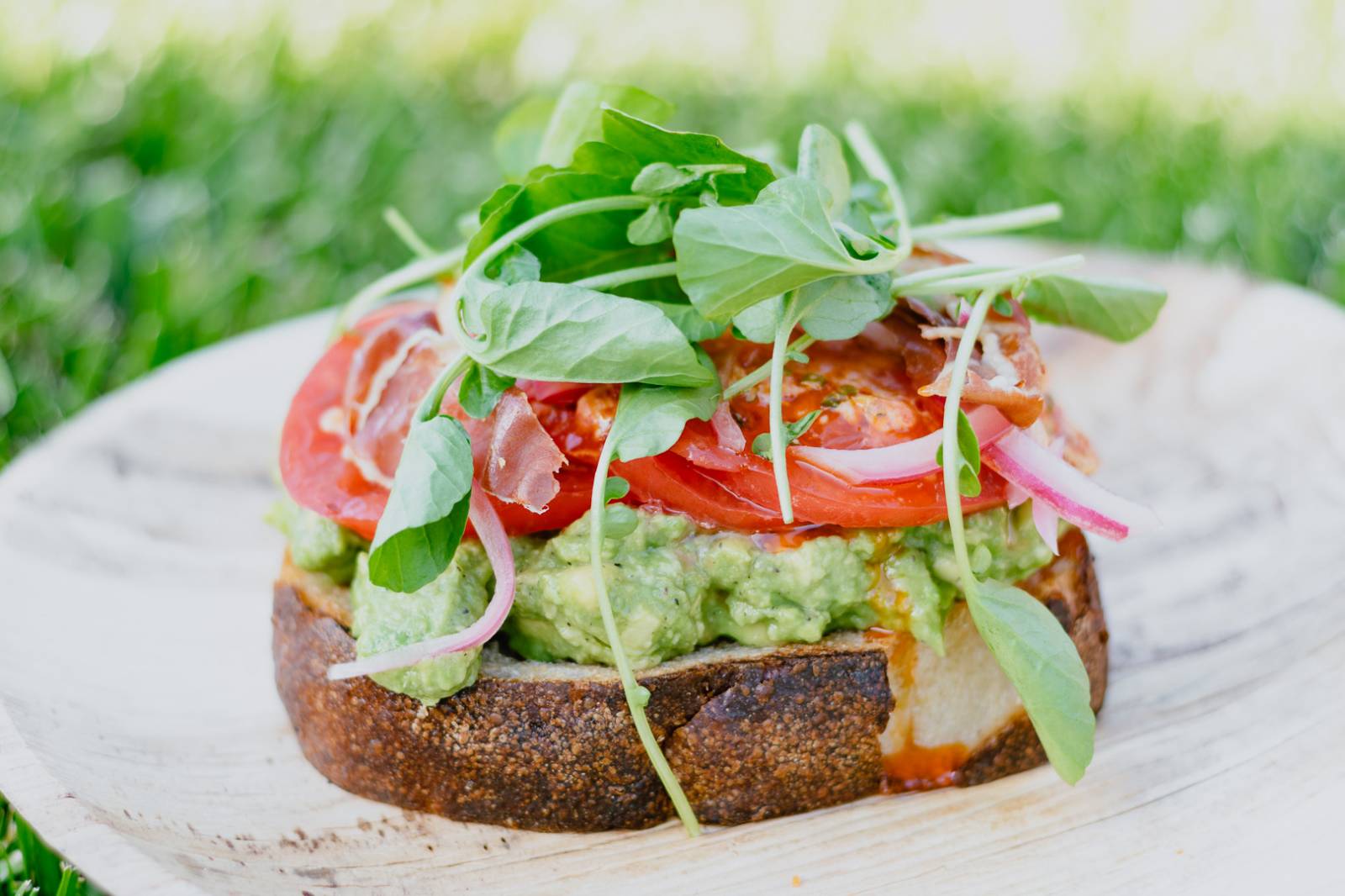 How would you describe your ideal couple?
Kari: Super foodie, adventurous in eating. Hungry for memorable experience.
Leanne: Two people who love each other. I am a believer that love can conquer all.
What's your business philosophy?
Ryan: To share our passion for relationships, food, and living well.
Favorite part of a wedding?
Will: Reception.
Kari: I always cry when the couple walks down the aisle.
Leanne: How the bride and groom look at each other. It's inspiring.
Why do you do what you do?
Will: I just love to cook.
Kari: I believe in my husband, I think his gifts are worth sharing with the world.
Leanne: Food is an art that brings happiness to others.
What would you say is your greatest accomplishment?
Will: Cooking at James Beard house in NYC.
Kari: Being a good mom and wife.
Leanne and Ryan: Our 5 children.
What do you enjoy doing on your day off?
Will: Spending time with family.
Kari: Working in our yard, taking care of our garden and chickens.
Leanne: Spending it with my family, and preferably outdoors.
Ryan: I enjoy being with my family and watching football. I'm a huge Chargers fan.
Tell us about your first job?
Will: KFC
Kari: Pismo Coast Village, I rented bikes at a shack.
Leanne: I was a telemarketer and I lasted one day. I learned two things on that day full of tears. One, I needed to toughen up, and two, people can be so mean.
OK, tell us your Nickname(s)?
Will: Billy.
Kari: Kiwi, because they couldn't say Kari.
Leanne: Lou
Tell us one thing few people know about you?
Will: I'm super funny.
Kari: I played ladies tackle football.
Leanne: I still hold records in the Utah Summer Games for cycling in the road race, hill climb, and time trial categories.
Wedding trend that you're loving right now?
Kari: First looks.
Leanne: The moody and colorful florals.
Favorite quote?
Will: Hire for attitude not aptitude.
Kari: Just keep swimming.
Leanne: "Our job is not to deny the story but to defy the ending." Brene Brown
Wedding trend that will hopefully be out next year?
Kari: Hanging food on walls.
Leanne: I hope more mix & match place settings.
What do you miss most about being a kid?
Kari: Not coming home until it got dark out.
Leanne: Eating bowls and bowls of ice cream without guilt.
What's in the top 5 of your bucket list?
Will: Skydive.
Kari: Going to Noma.
Leanne: 1. Backpack in the Patagonia mountains. 2. Sleep in a castle. 3. Ascend Machu Picchu. 4. Climb Leukerbad Via Farrata in Switzerland. 5. Grow old with Ryan Harris.
Where do you see yourself (or business) in the near future?
Kari: Busy.
Leanne: Opening up a space that serves up creative and delicious food, yummy unique ice cream, beautiful flowers and locally sourced market products.