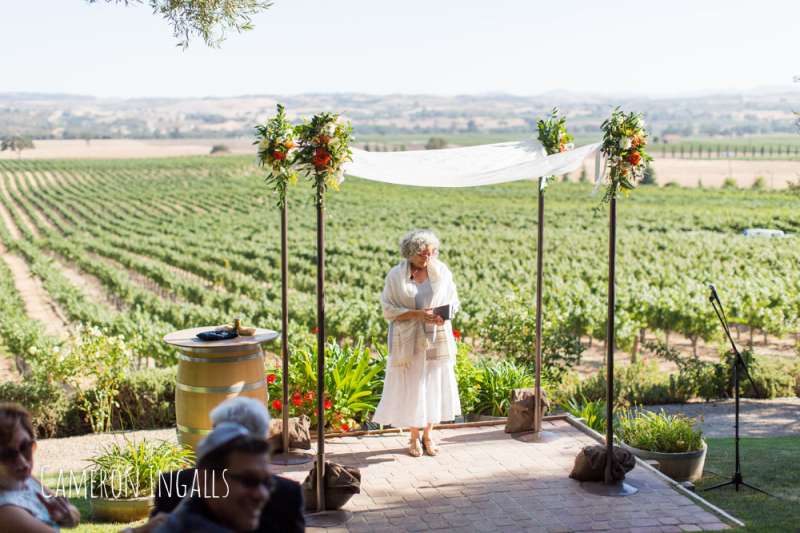 WEDDING OFFICIANT | ARTIST INTERVIEW ///
Janice Mehring brings such a rich heritage of compassion and wisdom into each wedding ceremony of any faith or culture. Her focus is the joining of the two unique lives into one. Questions she considers with every couple when prepping for their ceremony are "Who are you individually and who are you going to be together?" "What are your cultural backgrounds and what is going to shape the culture of your future?" The word Rabbi means 'teacher' and this teacher really does her research. Because of that Janice views the ceremony from the bigger picture of how these unique lives have taken turns in their journey ultimately arriving at a place in their love story of public commitment. Janice cultivates an atmosphere with each ceremony that celebrate the people and their stories. She demonstrates intentionality through spoken word and practices more than just blazing through a rhetoric that is meaningless to the individuals. At a recent wedding I witnessed her singing in Hebrew over the couple, a beautiful and touching experience for all that were present to celebrate their union. Get to know Rabbi Janice!
How did you get started doing what you do?
Music led me to become a rabbi. I come from a musical family and I've been a singer my whole life but something transformative happened to me when I would sing sacred music. I came to understand this is what I was meant to do and I am blessed to have my passion and joy be my work!
Who or what continues to inspires you?
I am inspired by the couples I meet as I watch them weave their separate lives and diverse backgrounds into a united family unit. I am always encouraged by the thoughtful way in which couples plan their ceremony and consider how they will honor not only each other, but their family and their heritage.
What makes your business unique?
I take pride in getting to know the couples with whom I work and in tailoring a ceremony that is unique to them. I consider it an honor and a privilege to create a sacred space filled with joy, music and meaning to mark the beginning of a life together. I consider myself a warm, welcoming presence for couples of all religious background and those without religious backgrounds. So while I do a lot of Jewish weddings, I also marry couples who are not looking for a religious service. I welcome same sex couples as well.
What's your business philosophy?
Kindness, compassion and integrity are the principles that guide my life and my work.
Favorite part of a wedding?
Oh, it is so hard to choose just one part. I like the first meeting when I get to watch the initial nervousness of meeting "the rabbi" melt away into calm deep breaths and hugs all around. If the couple is choosing to see each other before the ceremony, I like the moments before the wedding starts when we gather the couple and their families to turn down the noise of the day, take a few deep breaths to bring ourselves into presence in order to sign their ketubah (marriage contract), their emotional commitment to one another. I like the moments of the ceremony when I tell them what their partner told me about them. See what I mean? Just too many favorites to choose from!
Why do you do what you do?
I am a rabbi because I am first and foremost a teacher. Our traditions are infused with deep spirituality, depth and meaning and I love bringing all of that to a couple and their family. I also have done many weddings that are secular or non-denominational and it is just such a great gift to be a part of these lifecycle moments.
What question do you always ask the Bride & Groom?
I always ask them how they complement one another, that is, what do they bring to their partner that allows them to unfold into a complete human being. I also ask what they admire about each other and to tell me their vision for their future together.
How do you normally begin your day?
With a cup of coffee, and either a dog walk or a bike ride.
What would you say is your greatest accomplishment?
Raising a great kid into a really amazing young man.
What do you enjoy doing on your day off?
I love being in nature whether it is hiking or bike riding. I recently tried stand up paddle boarding and I may be hooked! I quilt and scrapbook and of course, I sing. I sing with Canzona, a women's vocal ensemble here on the Central Coast.
Tell us about your first job?
In high school, I was a dental assistant in my dad's dental office. I tried to be all professional and official but then my dad would start telling the patient about all my high school activities and my professional cover would be blown. He also sang to his patients while he did their root canal which mortified me at the time. I told you I came from a musical family.
"The best and most beautiful things in the world cannot be seen or even touched. They must be felt with the heart." -Helen Keller
What do you miss most about being a kid?
The freedom of getting on my bike, taking off and spending long summer days at the beach with my friends.