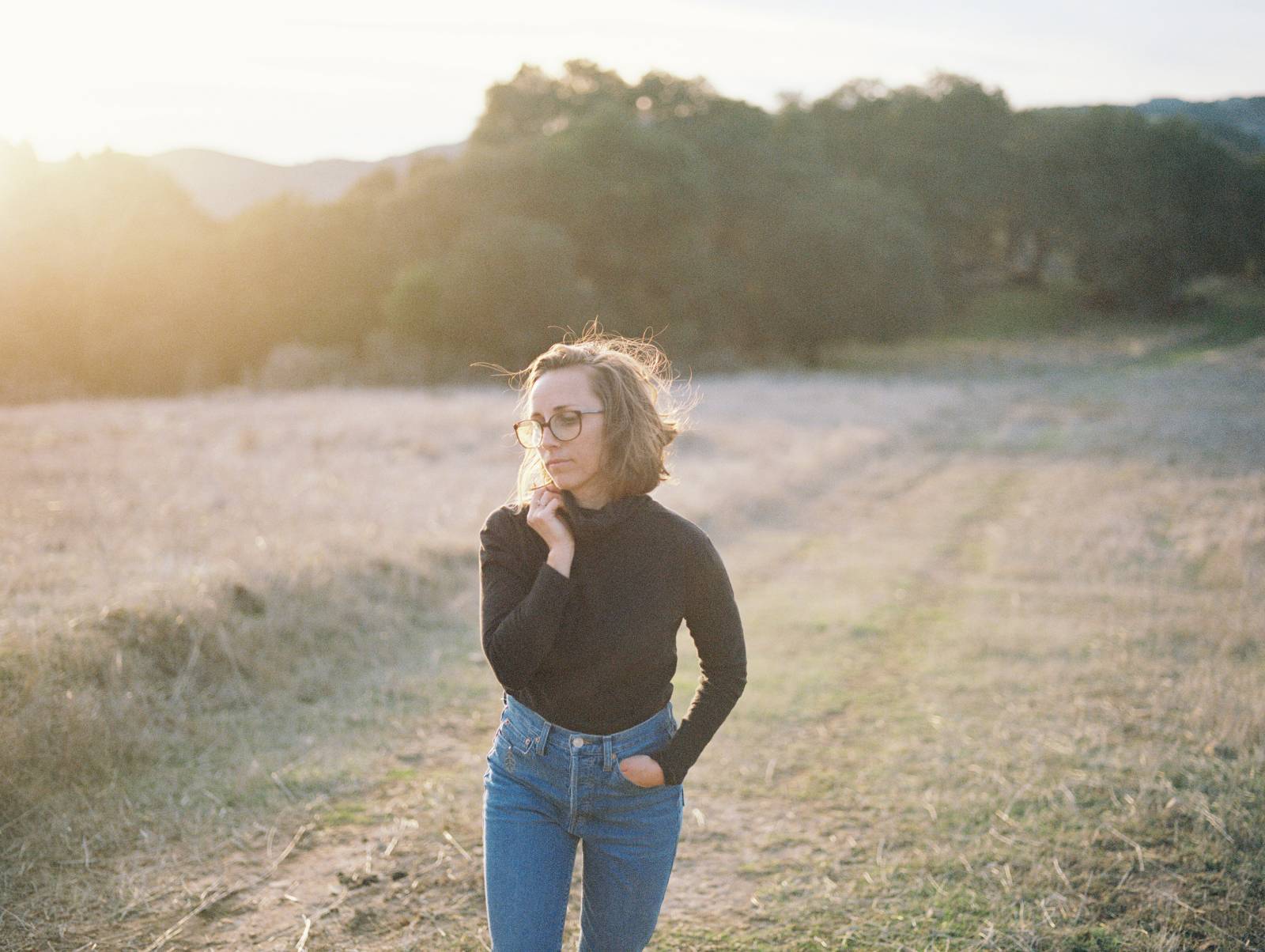 Photographer Ryanne Pritchard-Bee is a true artist, from her organic approach of capturing couples on their wedding day, to her strong belief in film. After our interview with Ryanne we were so drawn to her adventurous spirit, her longing for more travel and her belief in the sacredness of her couples wedding day. One of her client's says it best. "The photographs of our wedding are absolutely beautiful and Ryanne's work is unmatched. She uses the natural elements to capture the beauty that camera alone cannot. We were so grateful that we found her and she was available to capture our wedding day. I highly recommend Ryanne Bee to any bride and groom who want the magic captured." - Kiana + Jason
How did you get started doing what you do?
My dad owned a film lab for 40+ years so it was no accident I ended up with a camera in my hand and this is a lot of the reason why film is extra special to me. It's a big, big, big part of where I came from. I had some really amazing mentors and influences growing up (including my dad) who have allowed me to explore this field without inhibitions. I thought BW landscapes and maybe surf photography was where I'd end up, but I wandered into weddings and it felt so incredibly right.
Who or what continues to inspires you?
My dad, the land I am so lucky to live on and experience daily, and my mentors that continue to build me up.
What makes your business unique?
My perspective and use of film. I'm an old soul, artist at heart and I love continuing to evolve in this industry while holding where I've come from. I absolutely adore film - the tones, all the grain, the shadows, multiple exposures, the unexpected miracles, the accidental mistakes, and all the feelings that come up.
Why do you do what you do?
It's pretty simple - it feels insanely right for me right now and I wouldn't want it any other way.
What's your business philosophy?
I wholeheartedly believe in my couples, their relationship and the sacredness that is their day. I hold this and value the connection and art that is made with such beauty and believe this is a big reason I love what I do.
What would you say is your greatest accomplishment?
Spending a month in Patagonia when I was 21 in winter. A lot of me wanted to prove I could do it and I did and it was by far one of the best experiences. I have since decided from that trip that cold is not my thing.
How would you describe your ideal couple?
Adventurous, artistic, trusting, and I think more importantly honoring of the connection made between couple and photographer. It's really a special process and should be held with grace.
Favorite part of a wedding?
Those really special moments right after the ceremony.
What question do you always ask the Bride & Groom?
"How did you meet?" (although that feels generic, it's pretty interesting hearing the wide scope of answers).
Wedding trend that you're loving right now?
Intimate weddings with the focus on coming together and less on the stuff.
Wedding trend that will hopefully be out next year?
The formal wedding party - although I think that's more of tradition than a trend.
What do you enjoy doing on your day off?
Hiking with my husband and our youngest dog (our older one prefers the comforts of home these days), an empty beach, lots of yoga and reading.
Tell us about your first job?
I worked for my dad for a summer.
OK, tell us your Nickname(s)?
Ry
Tell us one thing few people know about you?
My husband and I currently live in a yurt. It's pretty awesome.
What do you miss most about being a kid?
Nap-time and play-time.
What's in the top 5 of your bucket list?
Traveling to New Zealand and Indonesia, backpacking a portion or all of the pacific crest trail, and some kind of an extended silent meditation retreat
Where do you see yourself (or business) in the near future?
Evolving constantly and continuing to honor where I've come from. I'd love to continue doing this work as long as it makes me happy and fulfilled.