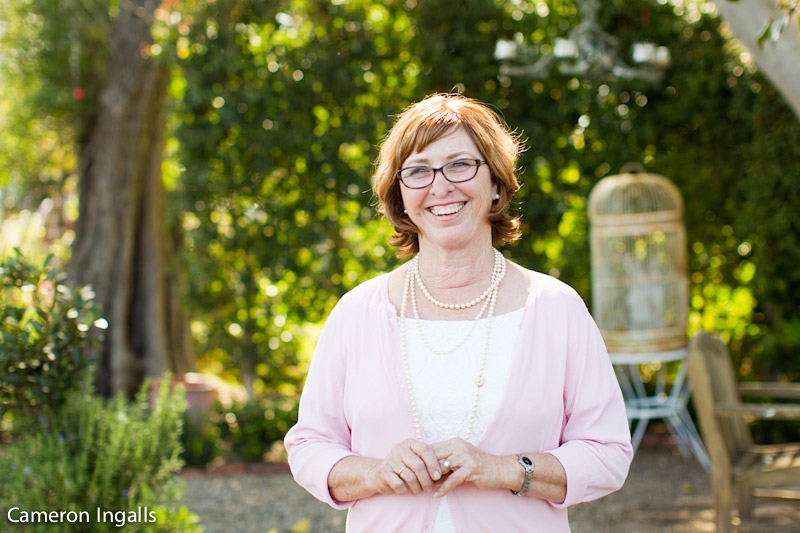 RENTALS | ARTIST INTERVIEW ///
Judi is the Central Coast's Queen of hospitality. You might know her in relation to her san luis obispo county wedding venue and victorian home, the Dana Powers House (and barn) that she rents out on the weekends for weddings. I have never seen anyone make 200 different people (every weekend) feel like her home is theirs. Judi's house has become a gallery of all things vintage and antique. As her collection has grown she has been able to supply couples getting married at either the barn or house with lovely decor. It makes sense that she is now opening up her collection to couples having weddings all over the Central Coast wedding area. Enjoy Judi's interview!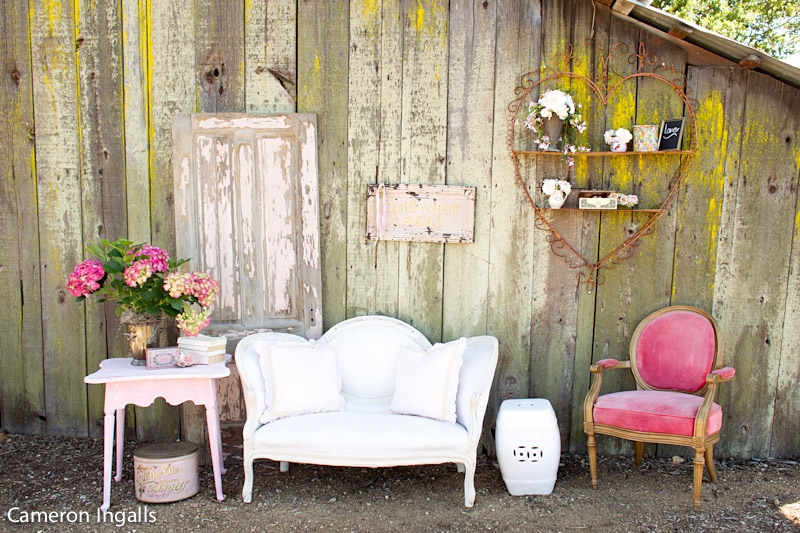 How did you get your start?
I started doing weddings about 32 years ago. I have always had some things that I made available for my brides for their wedding. Recently I decided that it was time to share. I have been collecting vintage most of my life so I have lots of great, interesting pieces. It is really fun to have a bride come see my collection and love everything. I know I have found a kindred spirit.
Describe a pivotal moment that led you to be an artist.
As an adult I was thinking about my childhood and realized that I had been designing play houses since I was a little girl. It is how I entertained myself living on a ranch with three brothers. When I married young and got to play house for real, I got lots of compliments on the home I created. It was the beginning of a life long love of creating beauty for my home, garden and family.
What or who continues to inspire you?
I am inspired by my close group of amazing girlfriends ...all so talented. I have been a fan of Martha Stewart since her first book on entertaining came out. I love her attention to detail. In recent years I have found a lot of inspiration from the young girls in the wedding industry. I am constantly amazed at the freshness they bring to the table and I for one am always eager to learn something new so I am constantly looking at what the latest trend is.
What makes your business unique?
My property has been in my family for 180 years. The work ethic that I apply to my home and business I inherited from my parents, and their parents before them. Five generations of caring for this land, and a strong family legacy, are what drive me to do the very best I can do for other families that come to begin their lives together here at the Dana-Powers House. From the early days of Rancho Nipomo and La Casa de Dana, my family has been known for gracious hospitality. This home is the heart of our family, and it just became a natural extension for me to continue this tradition.
How do you normally begin your day?
Coffee and a crossword. Then I wait for my brain to kick in.
First (music) album you ever bought?
Not sure I remember but probably Kris Kristoferson.
What is your favorite flower?
Anthing vintage that grows in my garden. Roses, foxgloves, nicotiana, delphiniums. Also pink tulips and peonies when they are in season, I cannot resist buying them.
Favorite part of a wedding?
The excitement of the day!
Favorite movie or documentary?
Any love story with a happy ending.
Song that makes you get up and dance?
What is your ideal couple?
The ones madly in love of course!
What do you enjoy doing on your day off?
What is that? I do enjoy a run to my favorite antique stores, working in my garden and cooking a great meal.
What's your personal business philosophy?
Kindness matters ...treat others as you would want to be treated.
Very favorite is collecting for embellish, but I also love to garden and I am a pretty passable cook.
Why do you do what you do?
I cannot imagine doing anything else.
My father made me pick string beans one summer. A very humbling experience.
Something that moved you deeply at a wedding or with a couple recently?
A few years ago I had a couple in their eighties getting married in the garden. Someone's asked the bride about the best day of her life and she said "oh that would be the day I met Charlie." They then proceeded to share the sweetest, most passionate kiss after their I dos that I have ever seen.
My marriage, my family, being able to stay home with my children when they were young while working at a job I absolutely love.
How do you sign off on your emails?
If you had to move to a foreign country, which one?
I am pretty happy right here but if I had to go I would probably have to say Paris. I think it would take a lifetime to explore it all.
What question do you always ask the bride & groom?
If you were an animal, what whould you be?
If you were in a band, what instrument would you play?
No musical ability so I will pass.
When I was a little girl my grandfather taught me to say I do de Claire (Judi Claire)
What's your favorite wedding food?
Sunset though I always hate to see the day end.
Wedding trend that you're loving right now?
Wedding trend that will hopefully be out next year?
Guests coming in everyday clothes. Didn't your mother ever teach you to dress up for a wedding?
Read the book or watch the movie?
Read the book..... the movie rarely measures up.
Stranded on a desert island, what would you bring?
My husband and a broom to sweep the beach. And maybe pruners so I could tidy up the place.
Favorite song on your iPod playlist?
'Make you feel my love' by Joan Osborne.
What's one of your favorite quotes?
"I believe it is customary in good society to take a slight refreshment at five o'clock."-Oscar Wilde
I have this quote hanging in my house next to a non-working vintage clock set permanently at 5 o'clock.
What chore do you absolutely HATE doing?
Cleaning ovens....so I don't.
Rain except on wedding day.
What do you want to be when you grow up?
What was the last movie, TV show or book that made you cry or tear up?
The help and then I cheered!
What's the hardest thing you've ever had to do?
Admit I failed at something I loved.
What's the greatest gift you've ever given or received?
Family of course, and the love of my life.
What do you miss most about being a kid?
What's in the top 5 of your bucket list?
I love my life exactly like it is. I don't dwell on what I don't have or can't do. I have an amazing husband, great kids, and really close long time friends. What more could a girl want?
What is something you learned in the last week?
Building a website is really hard AND time consuming.
At what age did you really become an adult?
Where do you see yourself or business in the near or distant future?
Still doing what I love and looking for ways to make it even better.