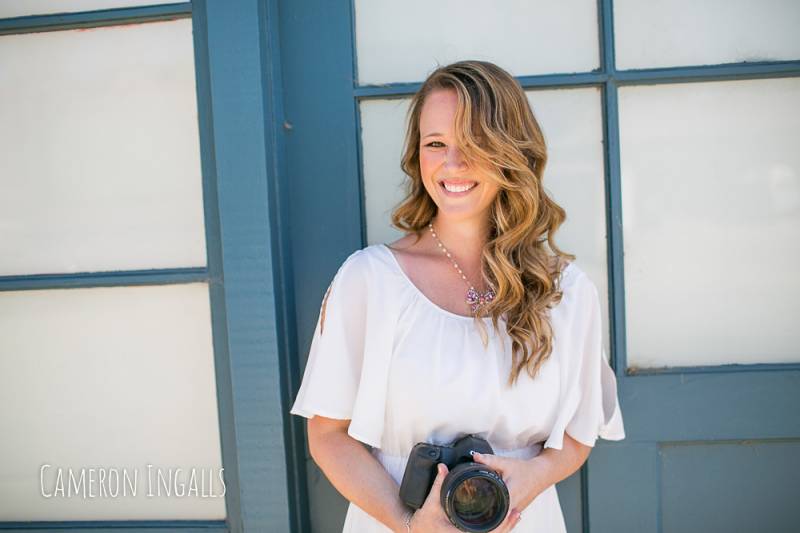 PHOTOGRAPHER | ARTIST INTERVIEW ///
Kristyn Villars is a bright energetic photographer who's curiosity constantly compels her to discover with her lens. She graduated college with a degree that have so little to do with what she found her passion to be that she had to make a 180 turn to leave her career in chemistry and pursue capturing love stories. She's a risk taker, an adventurer and a lover. She is refreshing to be around and her images reflect just that. Get to know Kristyn!
How did your creative journey begin?
Growing up, I was always the one with the camera. My parents had an old Canon film camera, which I was always experimenting with and documenting as much as I could. I really started to get into photography after taking a fine arts class in high school. I loved the class so much, I ended up becoming the TA!
I was in the darkroom rolling, developing, and enlarging all of my work. I even had work featured in the front office my senior year! When I bought my first DSLR after high school graduation, things started to slowly take off. I was asked to take photos of friends, senior portraits, and family photos.
I always admired wedding photographers and how intimately involved they are in documenting such a momentous occasion. I had never even dreamed that I would be fulfilling that role, not even 10 years later. When one of my very best friends told me that I was going to photograph her wedding, I about keeled over from the stress of having never shot a wedding, but I am forever grateful to her for allowing me to start my journey as a wedding photographer.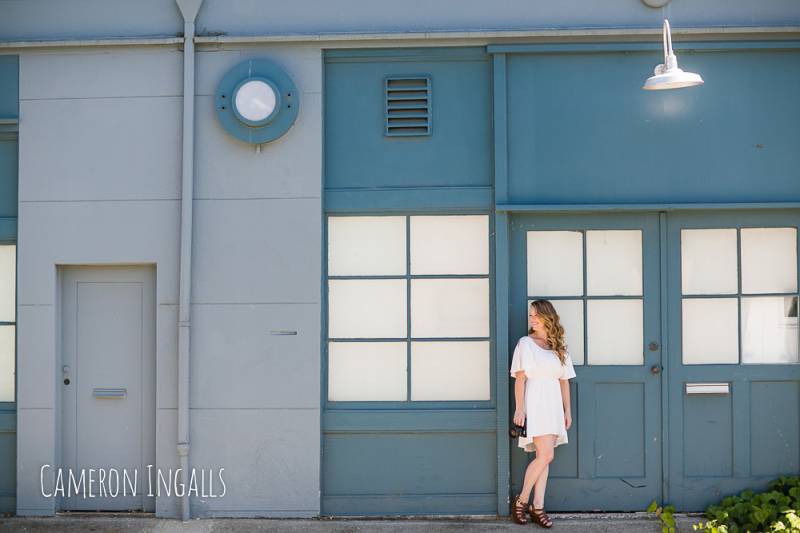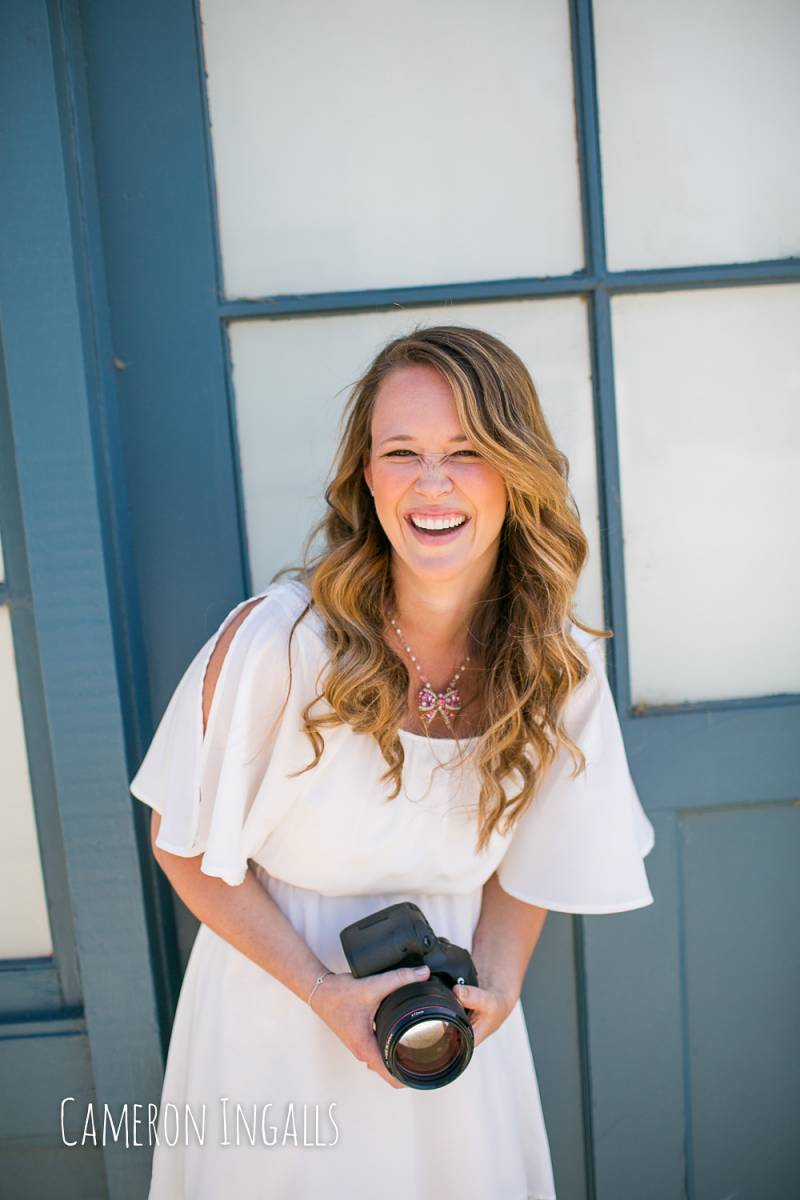 What makes the way you do business unique?
I love when my clients become friends. I don't just want to be there for them on their wedding day, but throughout life. I love it when my brides and grooms want to go out for drinks or wine tasting, just to hang out. I love having my clients over for a viewing party, given that they live close enough. I make dinner, we drink a little wine, and all look over their photos. It is really special because I am able to be there with them when they view their wedding gallery for the first time.
What question do you always ask the Bride & Groom?
I always ask the bride and groom how they met! Whether it was online, through a blind date set up by friends, or just having known each other for many years, I find it really sweet to learn all of the different ways that brought my couples together.

What's your business philosophy?
It still makes me nervous with each wedding that I come into. I hope that never goes away because it keeps me on my toes and brings me back to the fact that I am documenting a once-in-a-lifetime event for someone! That to me is monumental. I don't ever want to become complacent. Complacency brings about a very static outlook, there is always going to be room for improvement. If I ever stop learning or improving, then it's time to re-evaluate things.
Who or what continues to inspires you?
Family is huge for me and my dad is one of my biggest inspirations! I look up to him very much! He has always provided for myself and all my siblings, puts his life on the line every day, continues to teach and love me regardless of my flaws, and pushes me to be who I am today. My boyfriend, Sanden, is a huge inspiration! He has been my biggest fan, loves me unconditionally, and is making it so I can pursue my dream of being a wedding photographer. I am also always inspired by other artists who are very successful in their craft, yet continue to help those starting out and trying to find their place in this competitive industry. We live in such an amazing place, where everyone is willing to help each other out, lift each other up, and constantly share new ideas with one another.
Name an attribute that defines a Wedding Standard Member.
Excellence! Everyone that is a Wedding Standard Member is the best at what they do.
How would you describe your ideal couple?
My ideal couple is one that loves the outdoors, are dog-lovers, and enjoy a good adventure, but also likes those lounge-around-the-house days. They both share a love and great appreciation of photography, put a great deal of planning into their wedding day, but trusts me completely, not only as their photographer, but as their friend. This allows me to really be creative, sometimes fly by the seat of my pants, yet still deliver the best possible photographs that truly embody their personalities and their new journey together! I love a couple who is not afraid to be goofy and completely candid in front of me, this is what my images are all about!
What is your favorite part of a wedding?
My favorite part of the wedding has to be the father-daughter interaction. I am very much a Daddy's girl and can't hold back the tears when he gives her away; the father-daughter dance-oh boy does that get the tears flowing. Every single time! Like every other photographer that I know, I also love the moment they are announced as "Mr. and Mrs." The pure bliss and unconditional love embodied in this moment is such a thrill, and to be able to document that for a couple-you can't get any better than that!
How do you normally begin your day?
My boyfriend and I have 2 dogs together, Bristol is a 7.5 year old lab mix that I rescued and then we have Lola, who is about a year and a half purebred yellow lab (watch out cause she's crazy!!!). To say the least, the day begins even before the alarm goes off with a face full of licks and frantic pacing by both dogs. First thing's first, dogs have to go out and eat, then I can enjoy my coffee while they are taking their food coma naps.
What would you say is your greatest accomplishment?
My greatest accomplishment, wow, that is a tough one. Being the oldest of four siblings, there was always competition in my house. For me, graduating from Cal Poly with a degree in Chemistry and minor in Psychology is definitely at the top. I can't tell you how many times I wanted to throw in the towel and change my major, because it was extremely difficult. Chemistry was not necessarily my favorite subject, let alone the easiest for me. I chose to pursue a degree in that field because I wanted to be a Forensic Specialist (aka. CSI). After graduating and working in the biotech industry for several years, I knew it was time to try something completely different. So I left a steady income (although it was a job I dreaded every.single.day) to pursue my dream of being a wedding photographer. This has been my greatest accomplishment. I have the most amazing, generous, supportive, loving boyfriend that has been my biggest fan all along. He is the shoulder I cry on and the one who pushed me to take this giant leap of faith and I am absolutely loving it!!
What do you enjoy doing on your day off?
That all depends on which season we are in. Fall and winter, I love to curl up in front of the fireplace with some hot chocolate and the pups and watch movies all day, even better when its raining outside! Spring and summer, we LOVE to take the dogs to the beach, spend time outside, go to the lake, you name it! My family, for the last 15 years, takes a two week vacation to a lake in the mountains in Northern California, and we camp, boat, ski, fish-that is my happy place!!
Tell us about your first job.
I started working in 8th grade, tutoring 2nd and 3rd grade students in an after school program. I went on to continue that through junior high and high school; this eventually led me to work with children with special needs. I had the pleasure of working with several children that I helped in so many ways (socially, developmentally, etc.), but the biggest impact was on my heart. I have always had a heart for serving people and would love to come back to this one day.
Favorite Quote.
"Our greatest weakness lies in giving up. The most certain way to succeed is always to try just one more time." - Thomas Edison
What do you miss most about being a kid?
I miss the carefree days! Hanging out and playing outside with friends, where the only thing you had to worry about was finishing your homework. There wasn't any of this grown-up, adult business you had to worry about.
Anything else you want to share?
If you like what you see and resonate with me and my personality, please don't hesitate to contact me at [email protected]. I would love to get to know you and the vision you have for your wedding day!!