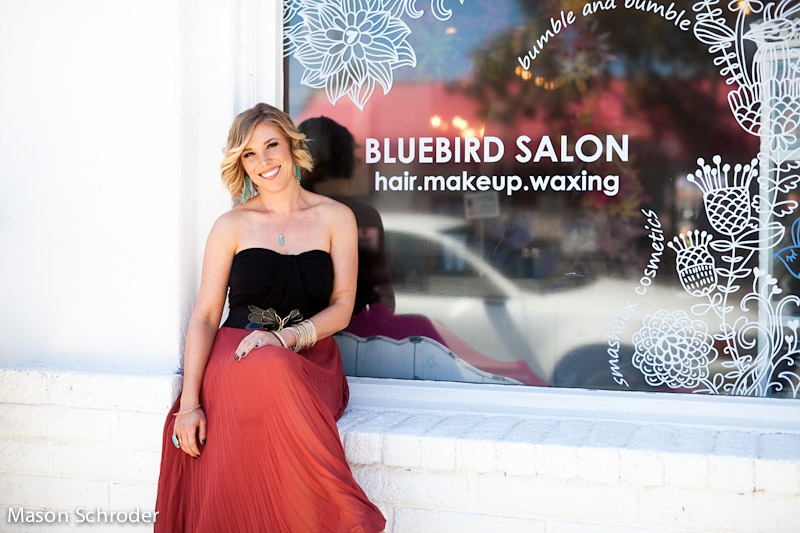 HAIR & MAKEUP | ARTIST INTERVIEW ///
Rhyan is a super awesome San Luis Obispo stylist who does hair & make up on location as well as works out of Blue Bird Salon. I've known her for years and her easy going demeanor while she works is both comforting and encouraging to her clients and the vendors she works with. She has a beautiful heart and amazing style. Enjoy her interview!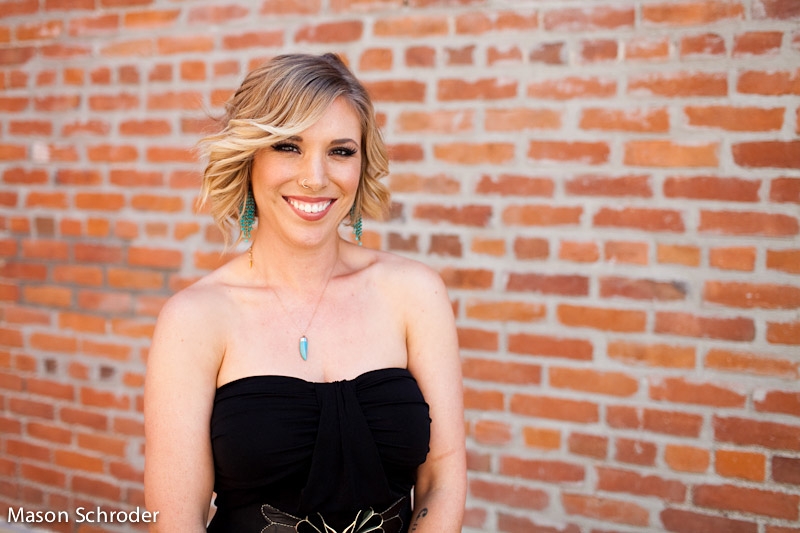 How did you get started in doing what you do?
Hair and makeup had always been a hobby of mine. When I was in high school I use to sit in my bathroom and try to do my makeup like the girls in the magazines. I would wash my face and do it over and over! I did my friend's hair for proms and formals, and in college I started coloring my roommates hair. After I graduated from college I struggeled to figure out what I was passionate about; I had done a friend's hair and makeup for her wedding and her husband suggested I attend beauty school. A light bulb went off, I took a tour of The Paul Mitchell School in Santa Barbara and fell in love. My passion has been growing every since. Sometimes others see things in you that you can't see yourself.
Do you consider what you do as an art form? (if so... explain)
Absolutely! I take a painting class once a week and creating hair and makeup looks are so similar, just a different canvas! One of my favorite things about this art form is that you can re-invent someone in a only a few hours by simply styling their hair differently and applying different techniques for makeup. It is the most rewarding feeling to know that you've helped someone feel beautiful about themselves. I consider myself to be more in the Empowerment business than the Beauty business.
Who or what continues to inspires you?
I find inspiration in so many places: music, nature, art, love. I am also inspired by my incredibly talented co workers and my mentor, Sunnie Brook Jones. They are all so eager to share their knowledge and passion, it is inspiring just to watch them create.
What makes your business unique?
I believe my business is unique in that it is a balance of creativity and professionalism. Creating unique looks and being on top of trends is so important, but so is dependability and punctuality. I strive to be detail oriented in all facets of my business.
How would you describe your ideal couple?
My ideal couple has unconditional love for each other, are genuine, kind and patient, and still find time to have fun!
Favorite part of a wedding?
My favorite part of weddings is when the brides see's herself for the first time with her complete look. I love the joy women feel when they realize what a beautiful bride they are.
Why do you... do what you do?
I do hair and makeup because I love helping others feel confident. Something as simple as a haircut or a new lipstick can often give you an extra pep in your step.
First music album you ever bought?
Janet Jackson's "The Velvet Rope"
Favorite movie or documentary?
I recently watched the documentary "Wasteland", a film about artist Vik Muniz who creates art with the help of scavengers of recyclables who work at one of the world's largest landfills in Brazil. It is truly inspiring to see someone use their creative talents to help others. It's a must see!!
Song that makes you want to dance like nobody's watching?
It's a little embarrassing but every time "Fire Burning" by Sean Kingston comes on I break out the running man...
How do you normally begin your day?
At the gym with my beautiful co worker/friend Janina. I love our morning routine together!
What do you enjoy doing on your day off?
Painting, sewing, cooking, camping, skiing, reading, spending time with friends and family.
I collect wine corks: I write the date and a bit about what we were doing when we drank the wine on the cork. They make the best keep sakes; my husband and I turned our collection into garlands for our Christmas tree so every year we get to look back at all of our wino memories! My favorite cork says "Went For a Run."
Tell us about your first job?
My first job was at a smoothie shop in high school. I was beyond excited when I got the job and I still drink a smoothie for breakfast every morning!
What would you say is your greatest accomplishment?
My greatest accomplishment is the life I'm building with my husband. I am so proud of everything we have worked towards in only four years of marriage. I am blessed to have him by my side and I can't wait to see what else we can accomplish together!
How do you sign off on emails?
If you moved to a foreign country, which one & why?
That is a hard question! Every country has such a unique and exciting culture, but I would have to choose Italy. You just can't beat their food or their fashion.
If you were an animal, what would you be?
I would be my own dog because she is S.P.O.I.L.E.D.
If you were in a band, what instrument would you play?
The accordion! I tried to hire an accordion player for my wedding but apparently there is a shortage of them on Maui.
Ok, tell us your Nickname(s)?
Rhy Lo, it's my diva name.
Tell us one thing few people know about you?
I secretly wish I was a contestant on So You Think You Can Dance
Wedding trend that your loving right now?
Bright lips! I'm obsessed! Such a fun and flirty way to add interest to your wedding makeup.
Read the book or watch the movie?
Stranded on a desert island... list three things you'd bring with you?
3. My bikini with the yellow tassels (you need to look good when the rescue team arrives)
Tell us your favorite song or band (new or old)... right now?
Every morning when I'm getting ready I listen to the Jimi Hendrix, Lynard Skynard, or Pink Floyd Pandora stations.
"A girl should be two things: Classy and Fabulous."
What chore do you absolutely HATE doing?
Taking out the trash, too stinky
My husbands voice, especially on the ridiculous voice mails he leaves me all the time! He has an endless list of alter-egos and fake accents he uses. Sometimes he prank calls the salon and confuses the receptionist, it's pretty funny.
If and when it happens... what do you want people to remember you by?
In death, as in life, I want to be remembered as a good person; someone who was kind and generous and encouraged others.
What do you want to be when you grow up?
I am still figuring this one out and I turned 29 yesterday. I think the conclusion I've reached is that I'm never going to grow up.
What would you title the autobiography of your life?
"I'll Rock your Face Off" by Rhyan Van Rozeboom Townsend
What's the hardest thing you've ever had to do?
By far the hardest thing I have done is stand by and watch someone I love dearly struggle and not be able to do anything for them.
Whats the greatest gift you've ever given or received?
The greatest gift I've ever received is the unconditional love and support from my parents. They are both my heroes. I admire them greatly and I am the person I am today because of them.
What do you miss most about being a kid?
What's in the top 5 of your bucket list?
1. Travel to every country once
2. Attend Fashion Week in NYC
Tell us something you learned last week?
Last week I learned that if your bicycle is unusually hard to ride, you should probably check to see if you have two flat tires...