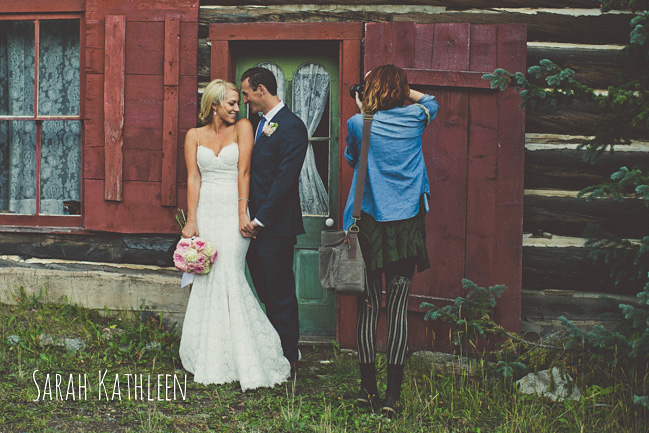 PHOTOGRAPHER | ARTIST INTERVIEW ///
Sarah Kathleen is a wild heart and a free spirit. She loves boldly and feels everything! She is expressive and intuitive. Playful and tender. Her images reflect the way she interacts with the world... The way she loves the people she connects with. When you book Sarah to capture your wedding it's like you're giving a close friend permission to draw out your love and dance around in it with her camera ablaze. She's not afraid to lay all over the ground or climb a tree to get her shot and she will always be wearing a smile that shows off the sense of wonder with which she explores the world around her! Read more to get to know Sarah's amazing heart!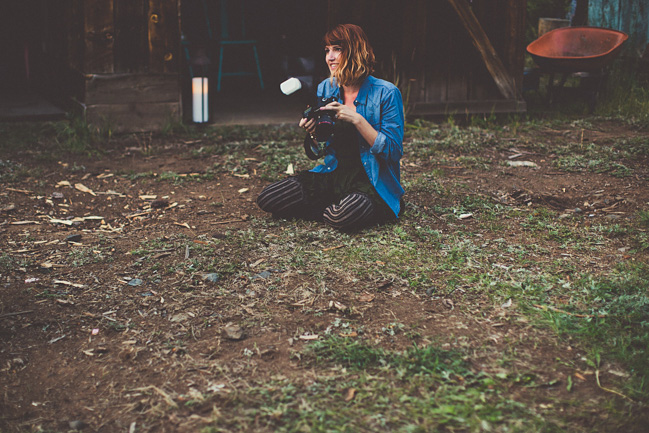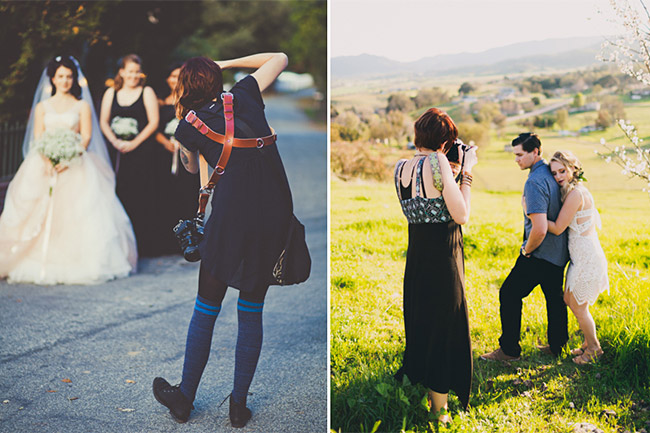 How did you get started doing what you do?
I was fascinated by people and the magic of documenting life from a very young age. My parents got me a 35mm film camera for my 8th birthday, with which I filled countless shoeboxes and photo albums of my quirky way of seeing the world. By age 16, I had saved all my coffee house tips and birthday money to purchase my first digital SLR camera -- the very first digital Canon Rebel (ohhhh yeah). Being quite the introvert, I found solace behind the lens - a place where I could observe & document from a distance. I hadn't really considered wedding photography as a career choice until I got married at age 19, and my wedding photographer had taken a look at my work and said "Sarah -- you have to do this. I don't care how or where or what you photograph, but you HAVE to do this." And so I did. As my childhood friends got married, they asked me to take their wedding photos, and I just DID. Back when I was holding that film camera in my 8 year old hands, I could never have imagined a life like this. I couldn't have dreamed that a camera would take me all over the country, all over the WORLD, documenting the happiest day of people's lives. It just goes to show that life seldom goes "according to plan," but it's really not so bad.
Who or what continues to inspires you?
I am obsessed with stories - life stories, love stories, and stories that may only exist in my own imagination. People fascinate me: who they are, what they're battling, what they're thinking, where they're going, what their dreams are. I am obsessed with the fleeting moments, the stolen glances, the in between moments that you may not even be paying attention to. I LIVE FOR THEM. I'm inspired by both movement & stillness, both light & shadow, both pretty things & their dark underbelly.
What makes your business unique?
I think being an introvert in an extroverted industry sets me apart. Instead of being up in people's business, I prefer to stand back and document whatever unfolds before me. There is something magical that happens when people are given the space to just BE. And I don't want to get in the way of that. I am a storyteller first, and a photographer second. I want a perfect stranger to look at my work and FEEL the subject's story. To get those shots, one must have two things: patience and the trust of the human on the other side of that lens. Though I may be a business owner, there is nothing business-like about me. I am who I am, and you can take her or leave her. The way I see it is this: if I can create a space where I am free to be myself around them, they can feel just as free to be themselves around me. My ultimate goal is to feel more like a friend photographing them, someone they would have invited to their wedding anyways.
How would you describe your ideal couple?
They are head over heels for each other, and not afraid to show a little PDA. There is nothing like the look on a girl's face when she is wrapped closely in the arms of her beloved, and there is nothing like the look in a man's eyes when he is just simply beholding the woman he's chosen to spend the rest of his life with. I absolutely love photographing other artists. It's my favorite. Artist couples tend to be quirky, unique individuals... just like me.
What's your business philosophy?
When I photograph weddings, I am not only doing so for the couple who hired me. I am doing it for their children, their grandchildren. My job comes with an insane responsibility to preserve this couple's memory, legacy, and love. My life is about creating doorways back to memories, so that a people can relive the best (and fastest) day of their lives over and over and over again. And so I stop at NOTHING to get the shot, to capture those fleeting moments, to document a story from start to finish.
Favorite part of a wedding?
It may be cliche, but I will NEVER grow tired of watching the groom's face as his bride walks down the aisle and into the rest of their life together. Each face is different. And even after 7 years of photographing weddings, I still get goosebumps every time.
Why do you do what you do?
Because LOVE is the most powerful force in this world, and I want to be surrounded by it all the time.
Because people's stories need telling, and I like telling them.
Because it's what I was created to do, what I'm fiercely GOOD at doing, and I couldn't NOT do it even if I tried.
What question do you always ask the Bride & Groom?
"When did you first know you couldn't live another day without him/her?"
How do you normally begin your day?
With a cup (or two) of Irish Breakfast tea followed by Yoga in my backyard.
What would you say is your greatest accomplishment?
Easy: marrying my middle school best friend.
What do you enjoy doing on your day off?
Spending time at the ocean. Whether it's taking my German Shepherd to walk on the beach or just sitting on the deck at the Hofbrau with my husband eating french dips and watching the birds and kayakers -- I find such great peace in observing the vastness of the sea.
Tell us about your first job?
You mean besides my "babysitting business" I started at age 13??
At 16, I got my first "real" job at a coffee shop. For a year and a half I learned the science of espresso, the mathematics of cappuccinos, and the art form of customer service.
OK, tell us your Nickname(s)?
I don't so much have a nickname, as much as people thinking they're clever and rhyming my name with stuff:
Sare Bear, Sarah Bagara, Syrah (yes, like the wine).
Tell us one thing few people know about you?
I taught myself Elvish in high school (yup, NERD ALERT).
Wedding trend that your loving right now?
Floral head crowns :) :) :) :)
Wedding trend that will hopefully be out next year?
"You're mad. I'm afraid you're entirely bonkers. But I'll tell you a secret: all of the best people are." - Alice in Wonderland
What do you miss most about being a kid?
The simplicity. I'd love to go back to when my biggest problem was bed time.
What's in the top 5 of your bucket list?
#1: Ride Vespas in Thailand
#2: See Sigur Ros perform live (preferably IN Iceland)
#3: See a baseball game in all 30 US stadiums
#4: Attend a yoga workshop somewhere exotic
#5: See the Northern Lights
Where do you see yourself (or business) in the near future?
Traveling more. I love shooting weddings out of state, but my ultimate goal is to book weddings in other countries.
Anything else you want to say that we didn't ask?
I could eat macaroni and cheese for every meal.
Oh, and I hate wearing shoes.
I think that about covers it.