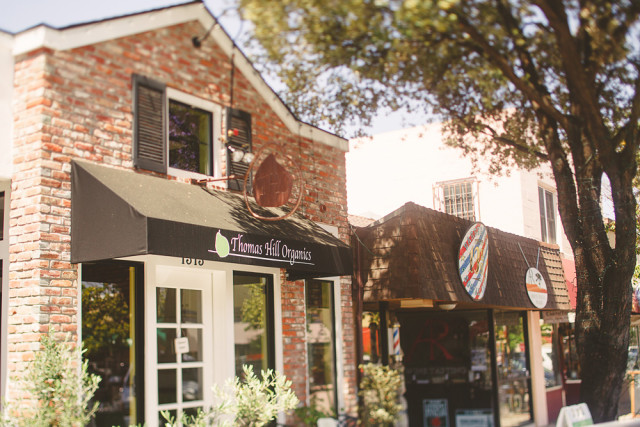 CATERER | ARTIST INTERVIEW ///
If you love food than keep reading... Warning: You will be hungry by the time you reach the end!
Thomas Hill Organics is one of the first farm to table restaurants to hit the wine country of Paso Robles. Started with the minds and hearts of farmers; they pride themselves in serving nothing but the freshest, and highest quality locally produced food. Recently I visited the restaurant to taste and experience their atmosphere and cuisine and was blown away. I've also had the pleasure of experiencing and capturing Thomas Hill catering a wedding. You will see images of the Paso Robles kitchen / restaurant as well as their pop up kitchen behind the barn at La Cuesta Ranch. I was able to sneak pictures of the cooks in GO mode creating family style dishes that surprised and delighted the senses of the guests! The food seems so simple, yet has so much flavor. It's as if you're experiencing the natural ingredients to their fullest potential. Debbie Thomas shares with us more about her passion for food and creating amazing experiences for every guest they serve!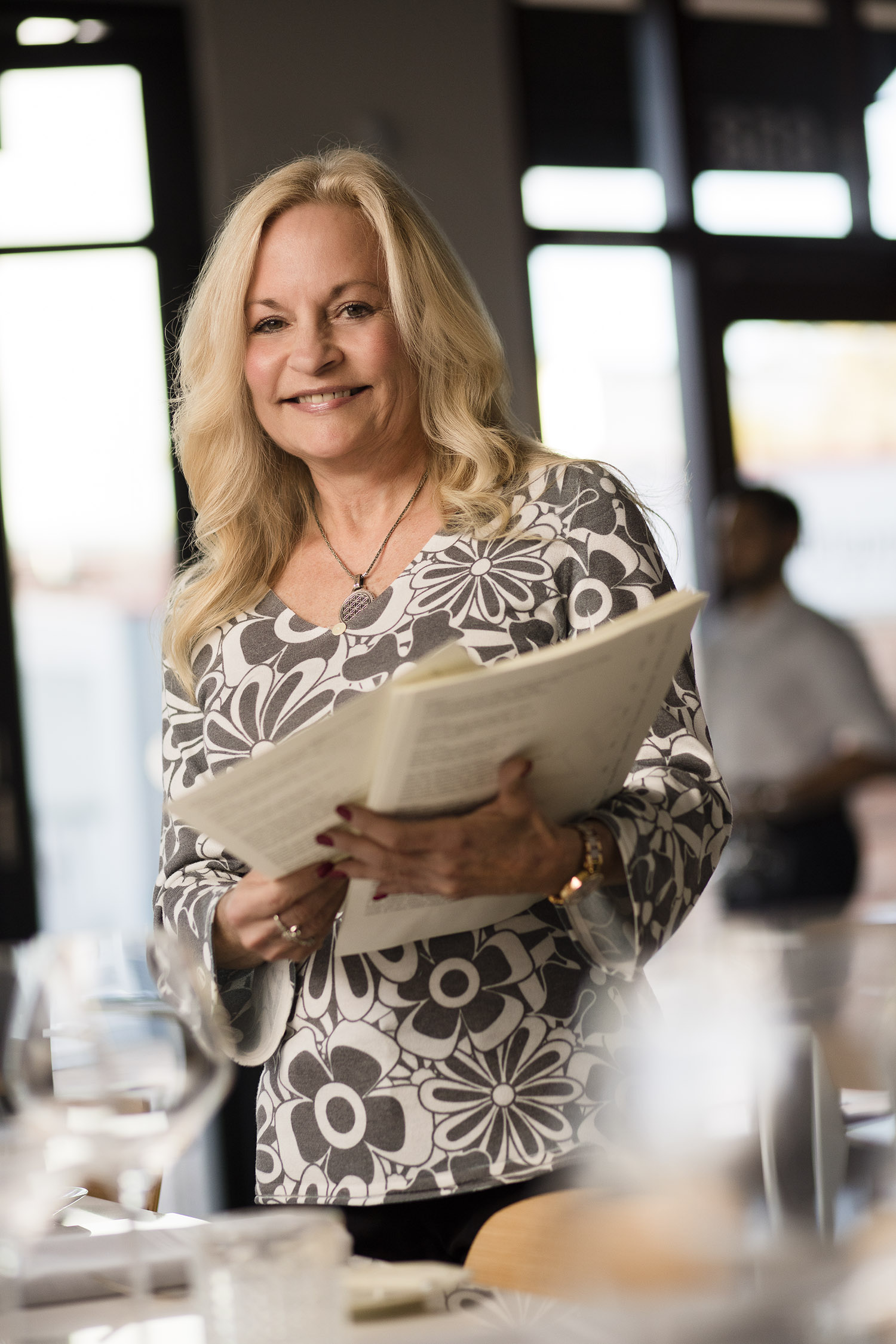 How did you get started doing what you do?
I owned a 10 acre organic farm on the outskirts of downtown Paso Robles. With no where in town to eat local and organic and with the abundance of fruits and produce from our farm we decided to open a farm-to-table restaurant utilizing what we grew.
Who or what continues to inspires you?
I love great Food!! I want my guests to experience amazing food that is creatively presented. Going out to dine is by far my favorite activity.
What makes your business unique?
We use organic and local products: local produce, fruits, olive oil, wines, artisanal breads, fish, free range eggs, we are farm-to-table.
How would you describe your ideal couple?
Defintely foodies! A couple who wants the food to be the piece de resistance at their wedding. A couple who cares what they put in their body; no hormones, pesticides, harmful chemicals! A couple who believes in supporting the local cummunity!
What's your business philosophy?
We strive for excellent food, creatively presented and excellent service. We try never to say "no we can't."
Favorite part of a wedding?
Always watching the bride come down the aile. I always tear-up even when I don't know them. They are starting a new life with someone they love!
Why do you do what you do?
I am a people please and I love making people happy! Nothing makes me happier then a guest saying "Wow, that was the best meal we have ever had."
What question do you always ask the Bride & Groom?
Tell me about your favorite foods....
What would you say is your greatest accomplishment?
Running a successful restaurant with no restaurant experience.
What do you enjoy doing on your day off?
Go for a run, eat lunch out while enjoying a glass of wine, movie or home to relax!
Tell us about your first job?
I was a cashier at a retail store called Gemco in Pomona, CA. I worked in the shoe department. I ended up managing their number one volume shoe department in the chain, which lead to a promotion and a move to NYC.
OK, tell us your Nickname(s)?
Deb, Lil Sis, Little One....that's about it. I am sure my employees might have a few....HA!
Tell us one thing few people know about you?
I traveled the world "shopping" for inspiration for my previous career.
Wedding trend that your loving right now?
I love the idea of numerous courses of "small plates."
Wedding trend that will hopefully be out next year?
Pies, cupcakes, cake pops...I love a beautiful wedding cake.
It's Not Whether You Get Knocked Down, It's Whether You Get Up." - Vince Lombardi
What do you miss most about being a kid?
The belief that I could do anything or be anyone. No worries or cares!
What's in the top 5 of your bucket list?
Traveling overseas. (I have a long list of places to visit!)
Participate in a triathalon.
Where do you see yourself (or business) in the near future?
I hope to retire in 5 years!