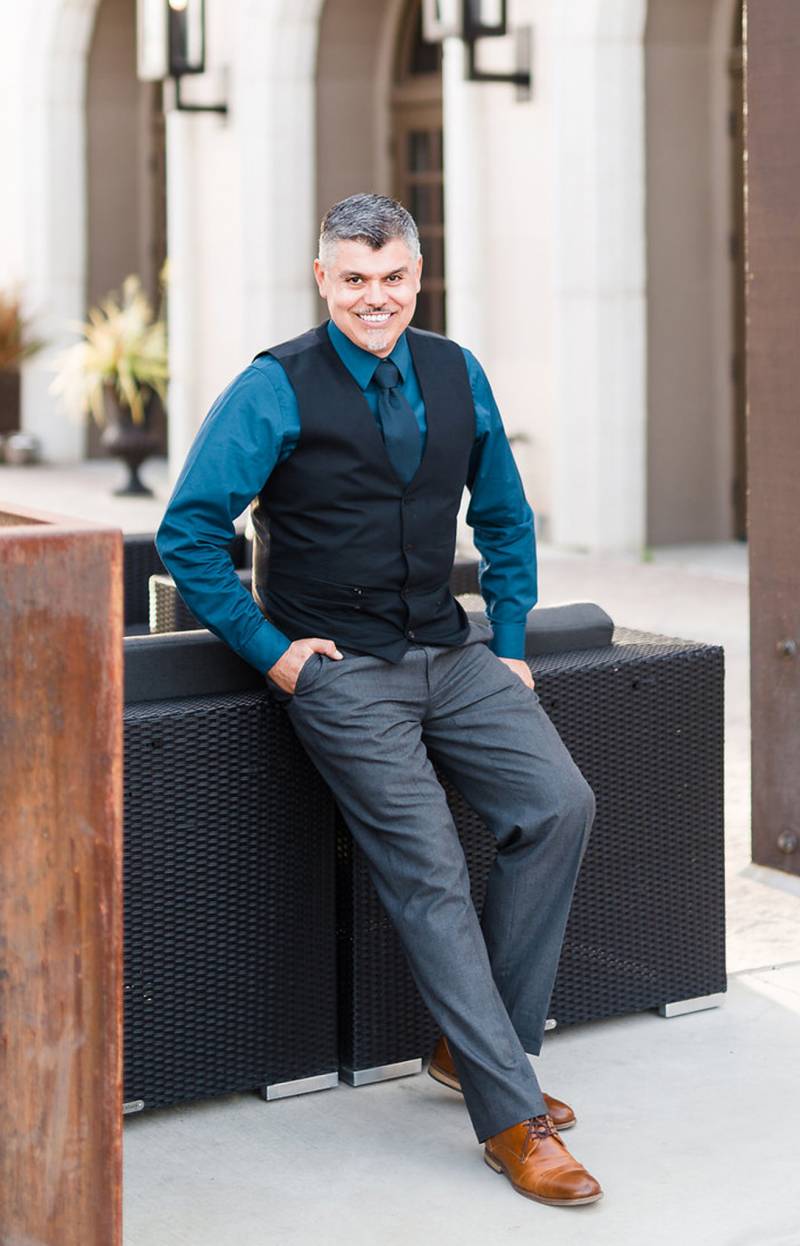 Ricardo Naranjo is a man whose drive for creativity and passion for detail and design has led him to become an incredibly successful business owner. He treats every Bride and Groom's wedding day as if it were his own, pouring his entire heart and soul into making their vision come to life. His positivity and commitment to his work does not go unnoticed. Ricardo's talent for creating beauty in artistic ways can be seen in his exquisite floral design.
How did your creative journey begin?
I was born with an ability to like shape and color and interesting things that as a kid would I see. I never intended to do this as a business. I started as a graphic designer because I love portraying a message in a creative way. I can draw and paint and do interior design. If I remember correctly, I began by helping my sister with her wedding. That was the first time I put flowers together. It was an avenue to create beauty with flowers. When I hired a professional florist for my wedding, I realized I could do that. It started as a hobby you could say and I began my journey. I wanted to not only do floral design, but event design, chair coverings, fabrics to create draping, uplighting, all of the things that make an event beautiful. I have the ability to create, to see a space, and then transform it. I have that within me.
What makes the way you do business unique?
The passion I have for attention to detail that goes into every single aspect that goes into a celebration whether it be a wedding, corporate event, or a birthday party or really any type of event. I have the ability to be resourceful. If you've got a specific budget, I'm going to work with that and maximize it so that it looks like you've actually spent so much more than you did. To me, it's all about how I am going to develop or design your vision. That's not to say that I'm all about budget but more that I'm there to help a client fulfill their dream event.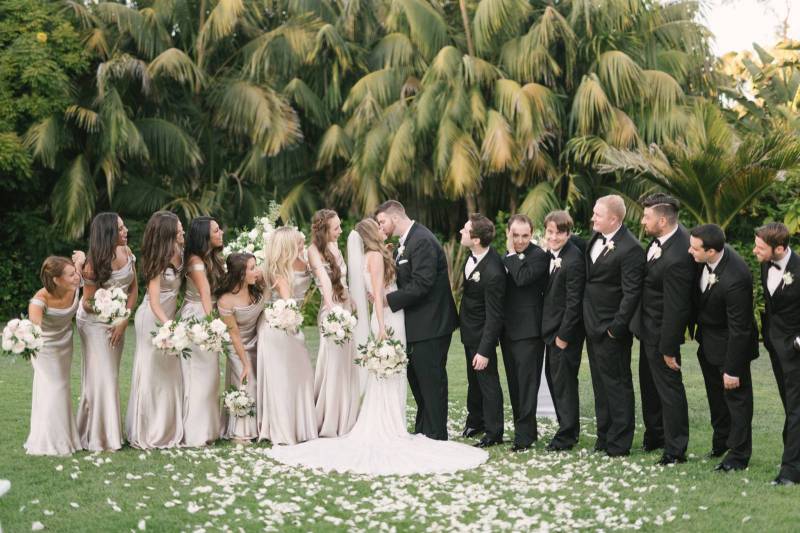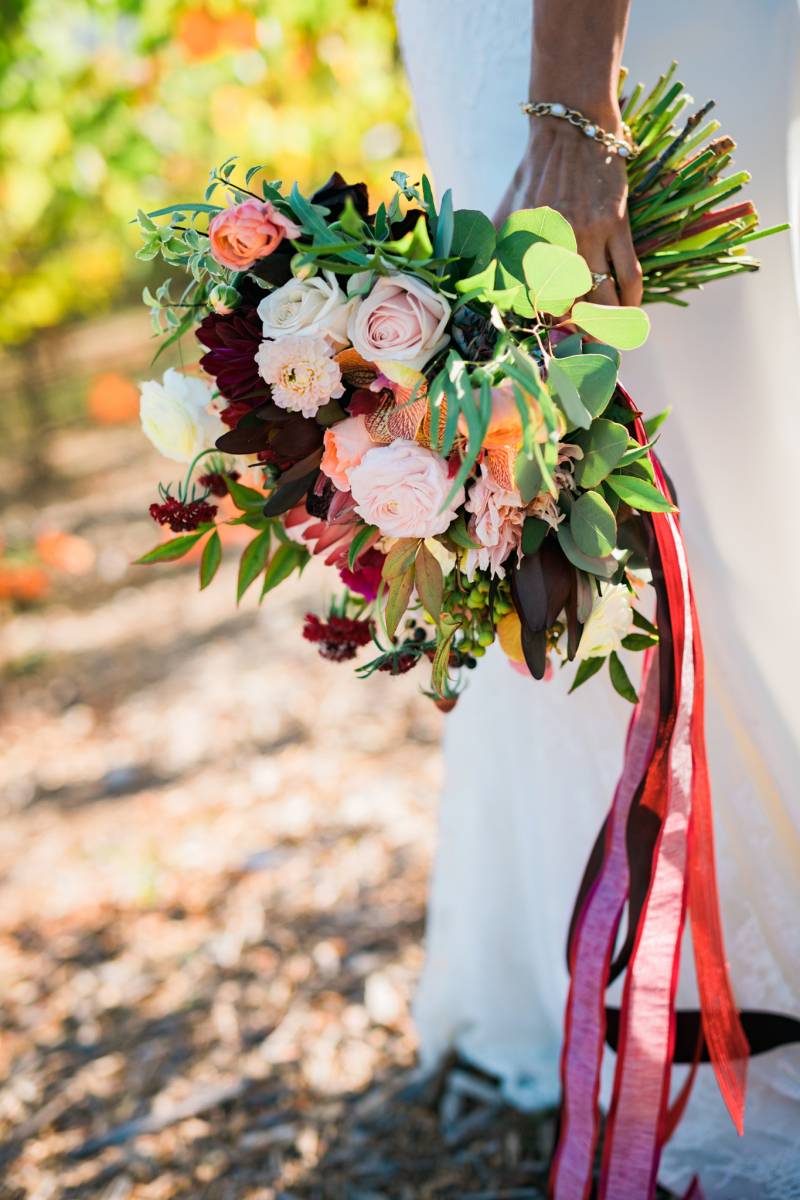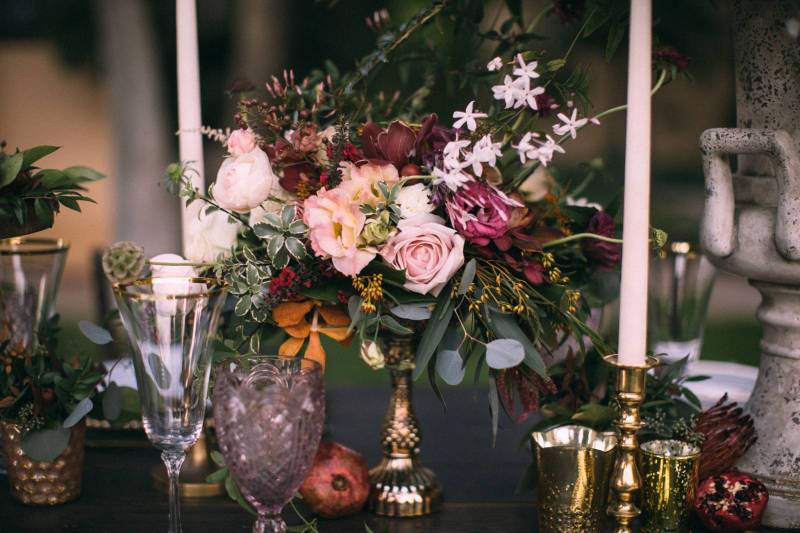 What question do you always ask the Bride & Groom?
It always starts with how I can help them because they come to me with the notion that I am capable of their vision. I ask them how can I make this journey joyous to create an event they have dreamt of for months. So of course I need to know their style. Nowadays they bring a set of images that inspire them. I tell them, we aren't going to create a Pinterest wedding, we are going to create your wedding. A wedding that reflects their style, taste, and budget. I tell them I'm not going to recreate that, I'm going to create something that fits you, something that is your own.
What's your business philosophy?
To be of assistance in the process of creating that special day. To make it fun and memorable. I want to make things easier. I tell my clients to use all of my experience and expertise to their advantage. It always goes back to, "How can I help you and bring your vision to life?"
Who or what continues to inspires you?
The client. The client who brings all this passion, detail, and hope. Once they deliver their vision I start adding my own take and then make it something practical, make it come to life.
Name an attribute that defines a Wedding Standard Member.
We all share a passion to be creative and to deliver a client's vision to the best of our abilities. We share an enthusiasm for the benefit of the client.
What is your favorite part of a wedding?
The day of the wedding. The entire production, bringing the components together and seeing it work according to plan, especially delivering the bride her bouquet. It's a big deal and they are always so excited and happy. When I see them, the brides, walking down the aisle with their father holding the bouquet I created for them. That moment is the biggest for me.
How do you normally begin your day?
I get up at around 4:15 to eat. I always start my day with a protein shake. After that I get dressed for cross fit at 5:40. When I come back I have my second meal. Then, I get dressed and go to work. My days are pretty long, I'll stay working until 7:00 or 8:00.
What would you say is your greatest accomplishment?
I've learned to speak English, have three wonderful kids, a business that has been running for 16 years, and I've learned how to be me.
What do you enjoy doing on your day off?
Because I'm so busy constantly, really all I want on a day off is to sit down, watch Netflix, and drink a coffee. I always enjoy the company of my family and friends on a day off or going to breakfast with the kids.
Tell us about your first job.
I didn't have to work until I was quite old. I helped my father growing up. When I came to America in 1985 my first job was cleaning doctor's offices. From there I started to make cookies at a mall. I couldn't speak English at the time, but I was learning. Then, I found a job in the graphic design department at Hancock College where I was going to school. Life has been good to me, I've always had work to do.
OK, tell us your Nickname(s)!
My grandma called me Richie. That was the first nickname I was ever given. A friend from Hancock calls me Riiiiiicky (like Ricky Ricardo).
Favorite quote?
"When you want to succeed as bad as you want to breathe, then you will be successful." Another one I like is: "Our greatest glory is not in never falling, but in rising every time we fall." My parents instilled in me to always get up again, they're fighters. My father was blind and you never saw him feeling sorry for himself. My mother had breast cancer and she never complained. They always found ways to talk with people, smile, tell jokes, and put on a good face.
What do you miss most about being a kid?
The simplicity of life. I had a white horse I played with. It was just a little plastic toy, but I loved that horse. It's the only toy I can remember from my childhood. I would make roads and run the horse along it.
Anything else you want to share?
Life is beautiful and we are to learn how to make the best of it under any circumstances.