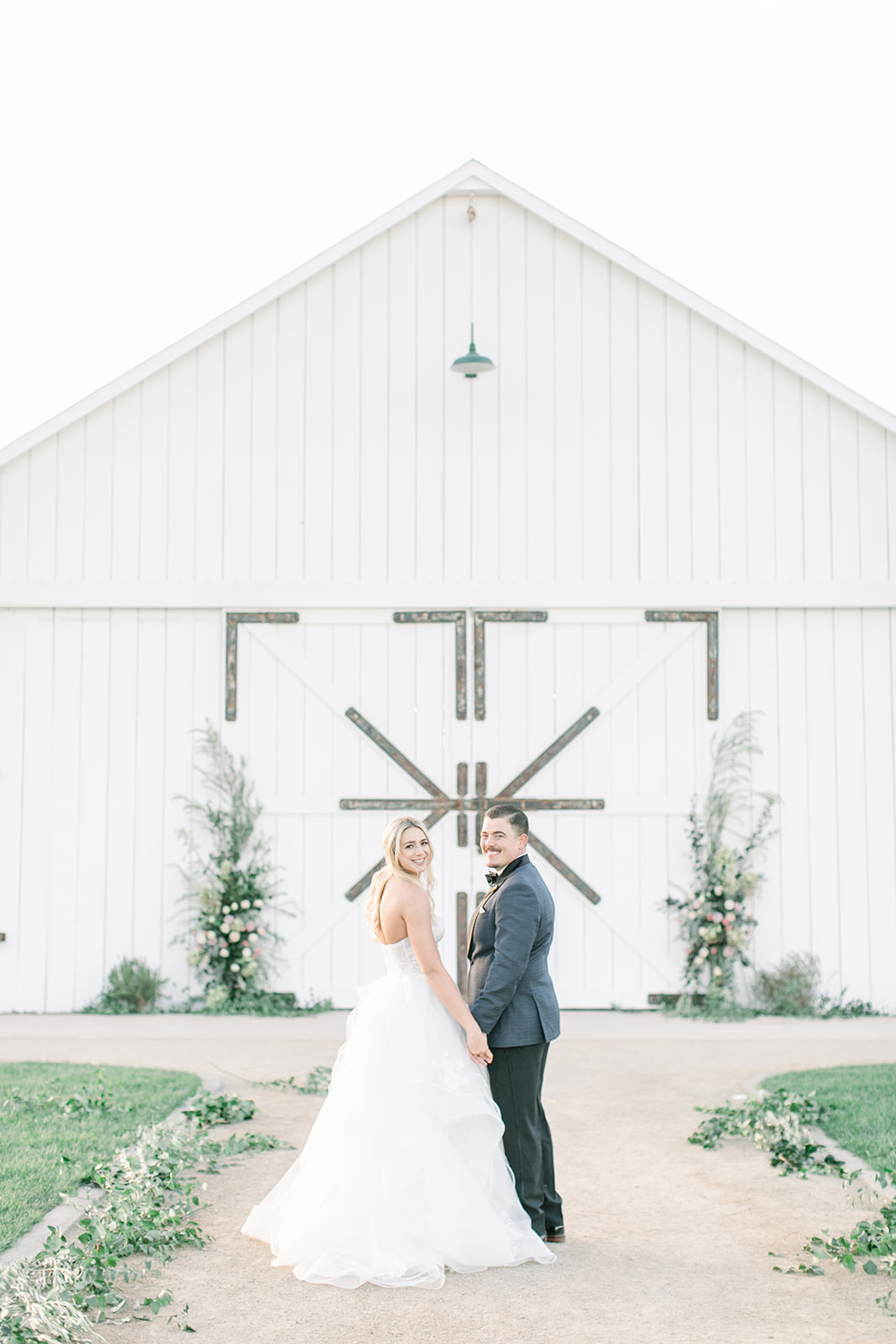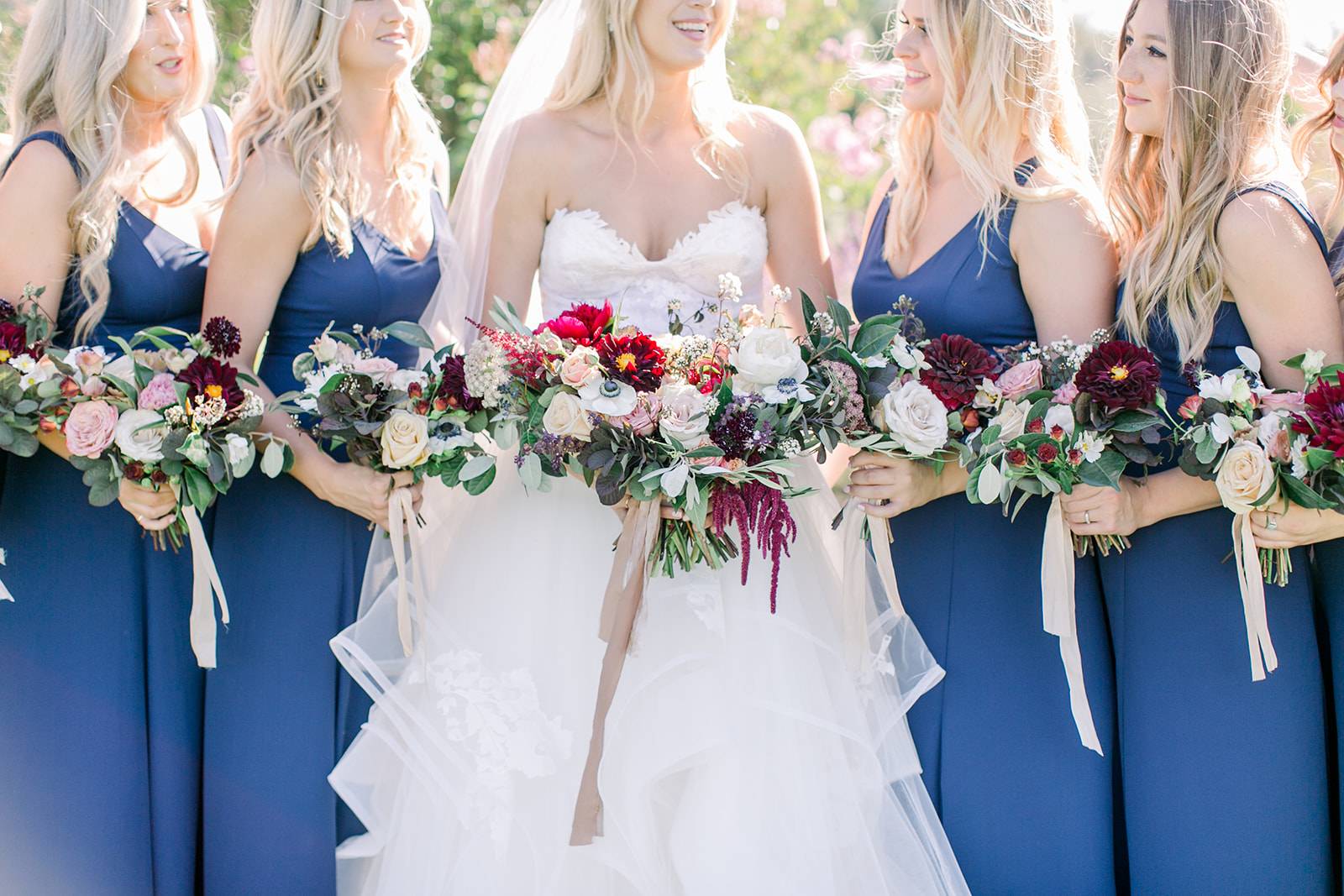 Girl meets boy!
We met in front of our college dining hall, PJ played football and Carly played basketball so sports immediately brought us together. We were friends for about a year before making things official and have been together almost 6 years. From the beginning we knew that this was for the long haul. PJ is the only one that knows how to handle my sassy attitude and I'm the only one than can tolerate his intense Raider Football obsession. Eventually we added to the family and got our fur child, Ariel, and now we're living happily ever after with a lot of sass, a lot of football, and A LOT of Ariel kisses!
Wedding Planning Inspiration
The barn was amazing and immediately felt like the perfect place to share our love with family and friends. We wanted the vibe to really reflect our relationship- moody/romantic with a modern country feel. Kelsey really made our vision become a reality!
Color Palette
A mix of black, navy, mauve, and neutrals.
The Details
Our lounge seating- we wanted fun areas for people to gather and chat, as well as a great photo op! Also, the barn install where we said our vows was so dreamy!
Memorable Moments
Vows- the setting was gorgeous and felt very natural. First dance to our favorite slow jam remix-into you, covered by Childish Gambino and the garter toss, when I iced PJ with a Smirnoff!
Raddest Wedding Vendors
Kelsey, the world's best coordinator- of course! April Flowers knocked it out of the park, Avenue Twelve, Photo and video with Megan Welker, Iron & Fern, and Epic Entertainment!
Advice for Newbie Brides
Find an amazing coordinator that you trust and who understands your vision. It made our day run so smoothly!