This well thought out wedding made our hearts skip a beat. We can't wait for you to keep scrolling, but for now picture this, a stunning Santa Barbara wedding venue, artful blooms by Idlewild Floral Design, and a couple deeply in love. On this special day, Grace and Robbie decided to have Onyx & Redwood bring their vision to life, complete with a staircase dripping with flowers for the ceremony, and a reception where some guests were dining under olive trees. Ashley Ludaescher was able to capture the the day in imagery that is sure to stand the test of time.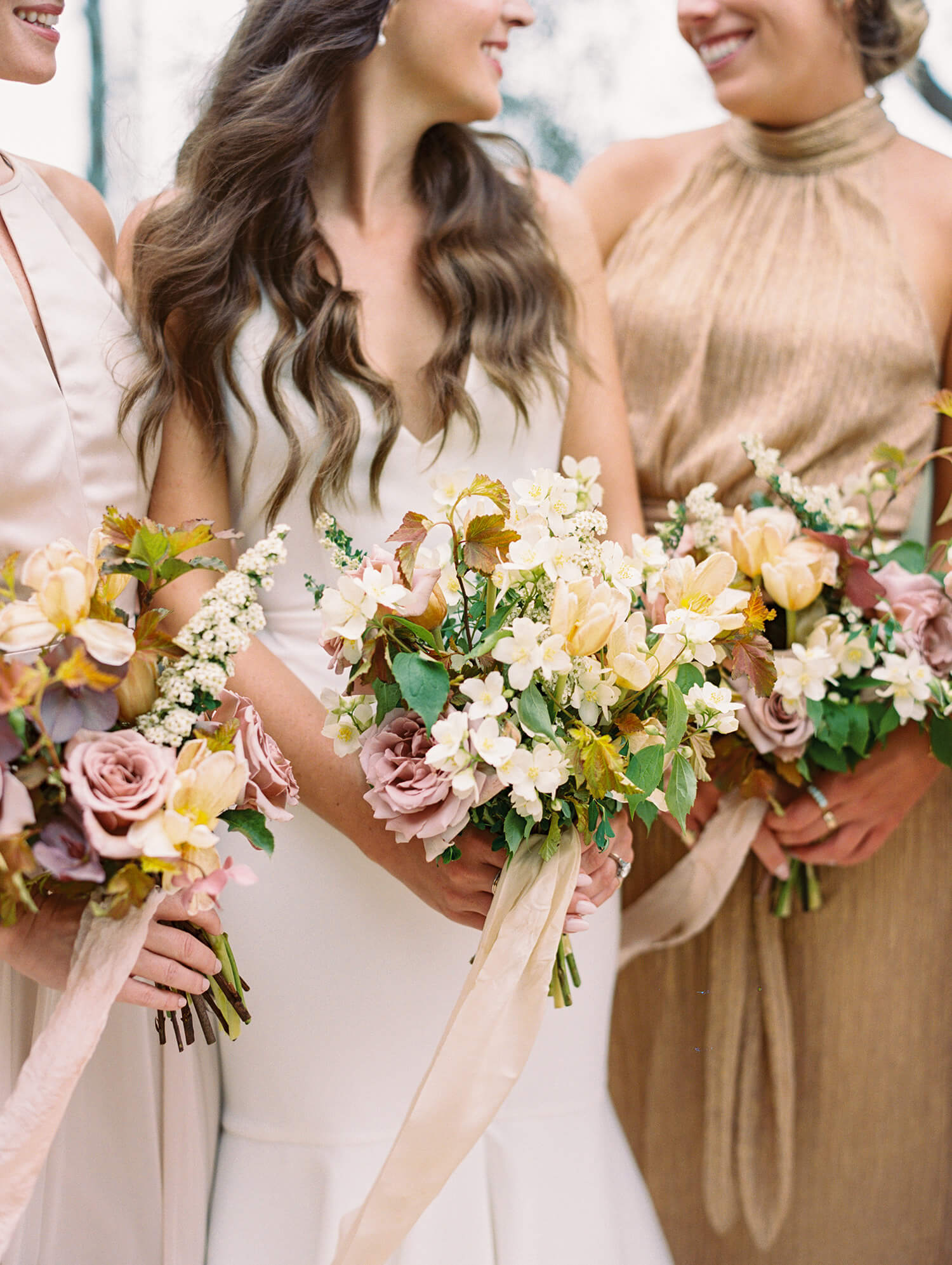 The Love Story
Grace and Robbie met back when we were 24 through mutual friends; however it was not love at first sight, seeing as Grace cannot remember meeting Robbie - despite him being adamant they hung out multiple times and had hit it off! But once it did click, they were inseparable! Cut to 5 years later, Robbie proposed at their home in Santa Monica and they began a VERY eventful wedding planning adventure. But as many other couples soon realized - due to the pandemic, they ended up moving their original June 2020 wedding date 3 times, their venue twice, and their overall wedding plan through multiple iterations and scale as the scenarios evolved. But finally, two years after getting engaged, and through all the ups and downs, they finally were able to have their big day on June 4th, 2021 and it was PERFECT!
Inspiration
We're detail-oriented minimalists at heart. We wanted a wedding where every detail you noticed, you could tell we put thought behind it and felt like us as a couple. We wanted a cohesive through line that for the entire wedding theme - whether it was the invites, the flowers, the colors, the music played, the food we served - everything. Thanks to our genius wedding planner Jess from Onyx and Redwood - we were able to create an environment that felt 100% us as a couple.
Colors
Rusts, Tans/champagnes, slate blues.
Most Loved Details
1: Our food! Food was so important to us - we were so aware of the age old idea that wedding food was meant to be "meh" at best! We therefore worked with our amazing caterers and set up his/her stations that were completely bespoke to each of us as individuals. Robbie's station had a ton of asian influence, with spicy flavors and tons of meat! Whereas Grace, a midwesterner at heart, prioritized potatoes, salmon, chicago style hot dogs!
Memorable Moments
1. Late Mother's pin. Robbie's mother passed away from ovarian cancer before we met - but keeping her top of mind was a priority for us on our big day. I surprised him day of with a pin that held her picture, and a note about how I knew his mom was by his side that day. It was an overwhelming moment in all the best ways for the both of us, and made us both feel like she was there that day. 2. Customization! We both come from different religious backgrounds and upbringings, so we knew we were not looking for one traditional type of wedding ceremony. We took elements from Catholic and Jewish weddings, but customized a ceremony (where we were married by the bride's brother) that felt totally unique. For example in some Jewish ceremonies, there is a reading of 7 blessings - well for our wedding, we took 7 groups of people and had them read their version of a "blessing" to us for the first time during the ceremony. It was a totally unique and wonderful moment for the two of us as a couple - and stood out as one of the most memorable parts of our big day.
Advice For New Couples
The wedding is just one day in a lifelong series of adventures you'll take as a couple. Keep it in perspective, and you'll have the most wonderful start to the beginning of your lives as a married couple!!