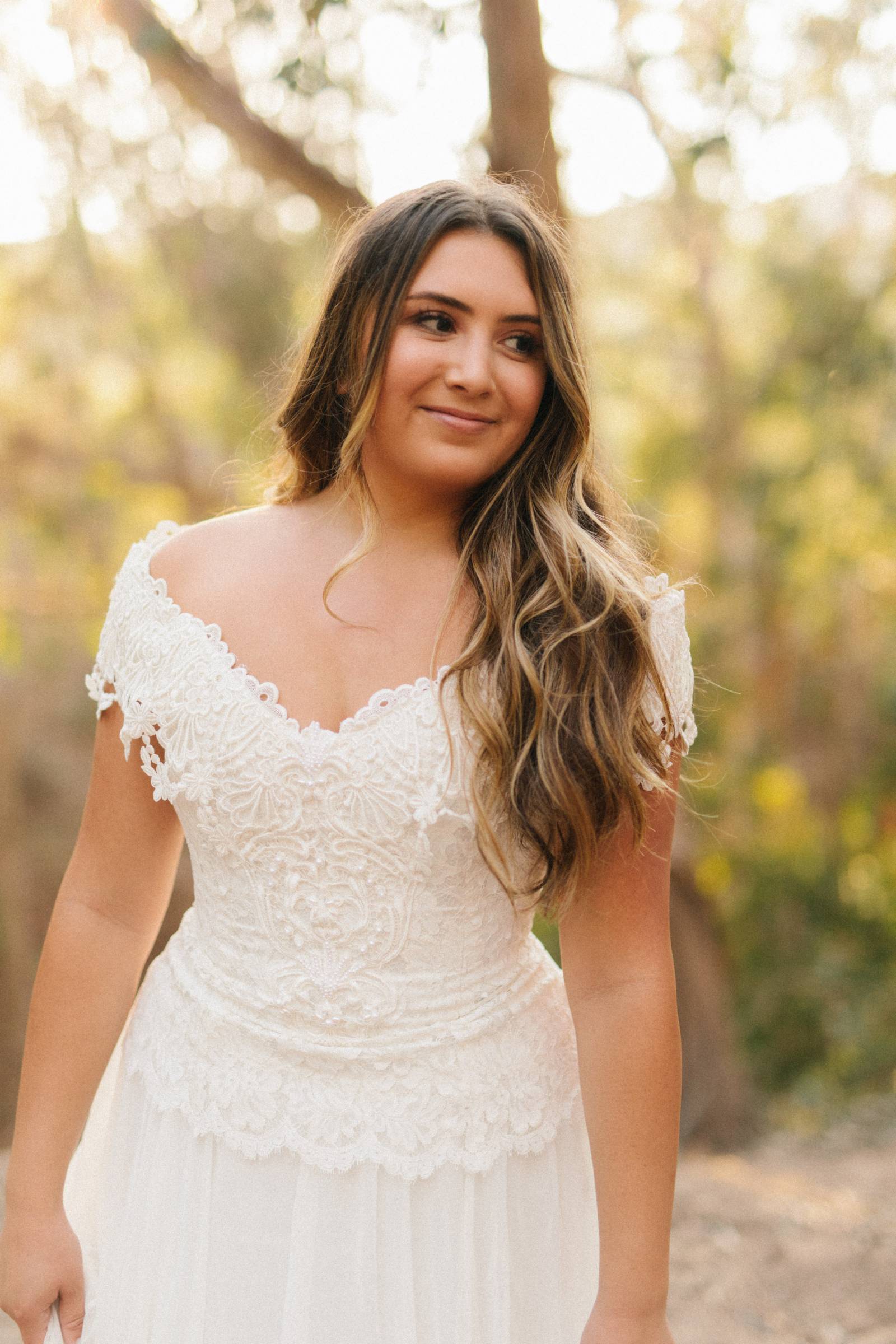 I have always been the girl who dreamt about her wedding day. Growing up, my and my mom's favorite movie to watch was My Big Fat Greek Wedding because we would joke that my wedding would be like that some day. I come from a really large Portuguese and Spanish family so we thought there's no doubt I'd have a big wedding. It has been a day we have been talking about for as long as I can remember and the time has finally come!
After getting engaged in October of 2019 I had been thinking of a way to honor my mom because she is my wonder-woman. So I thought, what little girl doesn't dream of trying on their mothers wedding dress? After our engagement, I went home to visit my parents and mom pulled out her dress for me to try on. It fit like an absolute glove just how it fit her. Her face lit up with so much excitement so I knew I had to do something special with her dress!
We had talked about the idea of me wearing her dress for a small ceremony if I had to postpone my wedding this year but since guidelines have started loosening up, I can have my planned wedding after all where I get to wear the dress I picked out. She had been so overjoyed with the idea of me wearing her dress for an intimate ceremony so I knew I needed to come up with a backup plan to still wear it for her.
After careful planning, my dad snuck out my moms wedding dress and threw it in my car when I left their house to head back to San Luis Obispo. I thought it would be a perfect idea to wear her dress for a few photos at the end of our engagement shoot. My talented Destination Photographer, Alicia Sessler was so excited to shoot me in her dress and mentioned that she had never heard of a Bride doing this before! After we got enough pictures of Nick and I, I slipped into my mothers dress and she snapped some amazing shots in the woodland area of Montana de Oro. I could not have been happier with how they turned out!
The hardest part was not being able to share with my mom these beautiful shots until her birthday in December. I held onto these for a few months patiently waiting. I picked my favorite ones and had them framed and wrapped up. My family came to visit me for her birthday and that's when I surprised with her with the pictures. She unwrapped them and had to do a double take because at first she didn't realize I was even in her dress. After noticing, she became overwhelmed with love and emotion because this was something she could hold onto forever and so could I. It was the most sentimental and special thing I think I could have done for her. I am so glad I did this and I highly recommend it to any bride who wants to celebrate their mom while planning their wedding.
Here are a few shots of my beautiful mama on her wedding day wearing Jessica McClintock in 1995.