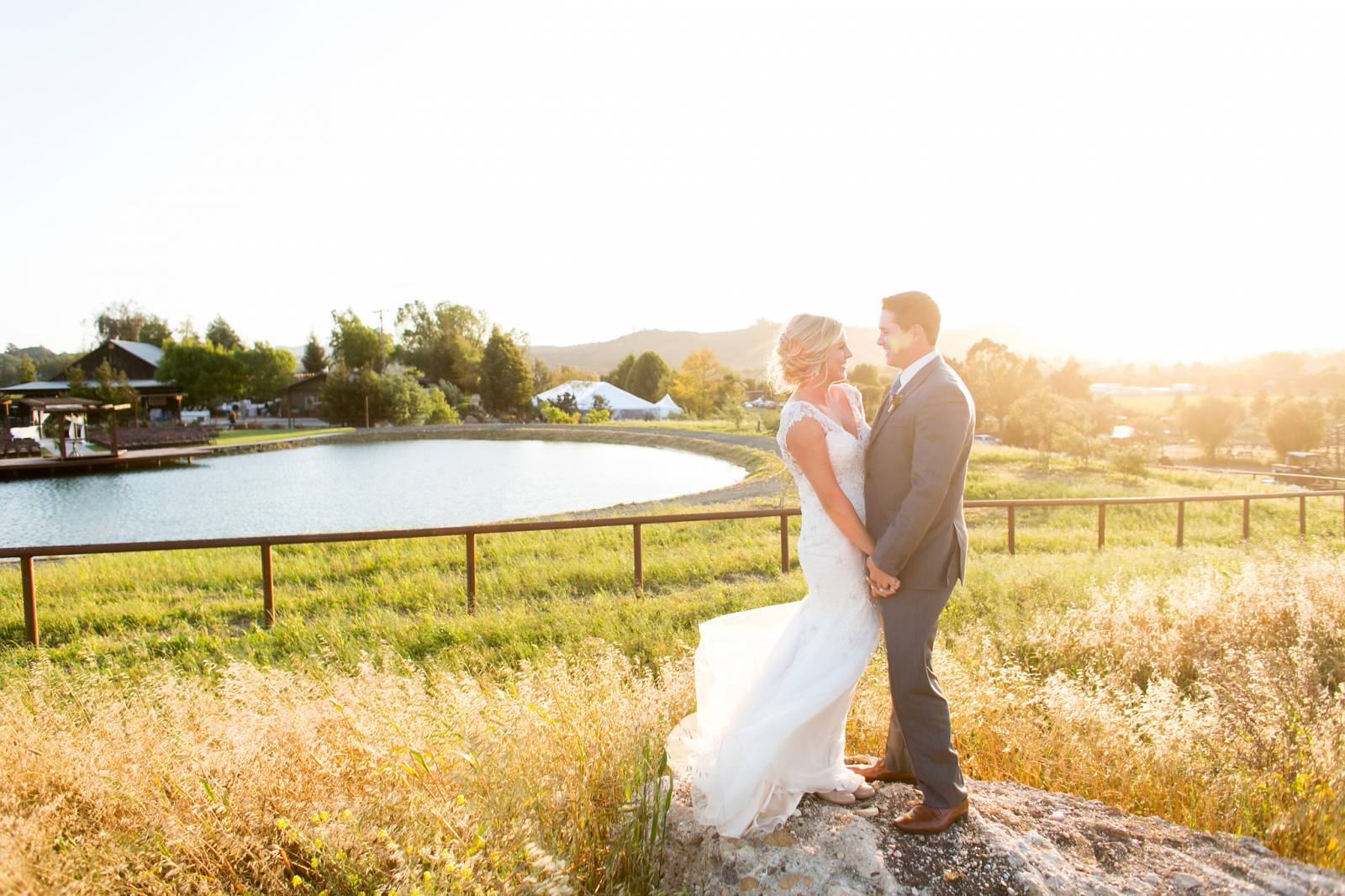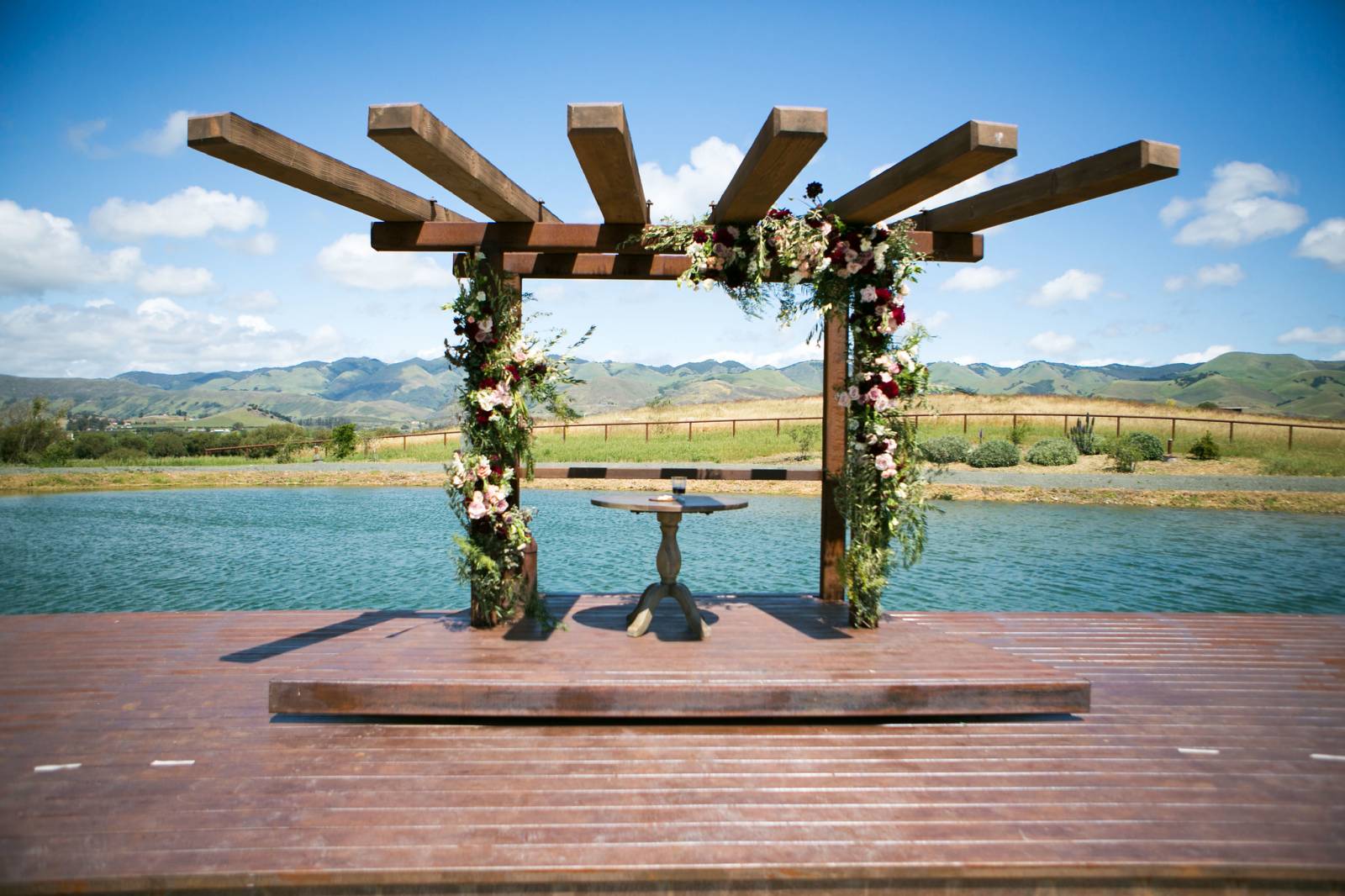 From the bride, Elliana: This inspiration behind my design is a combination of all things I love. I wanted to have a boho look but with clean lines. I love the relaxed and free spirited feel of boho but wanted a touch of modern and class. So that's what we went for. Vanessa (Vanessa Noel Events) helped bring all of that together so well and tastefully- she really is amazing at capturing your inspiration and making it come to life. Blue has always been my favorite color and I always wanted a fall wedding, but since spring worked best timeline-wise I chose to run with deeper fall colors anyways.
"One of our favorite parts from our wedding day was just being with all our friends and family. I had so many people tell me beforehand that the day flies by and it's hard to take it all in. With that in mind I did my best to stay present throughout the day so that I could thoroughly enjoy each moment. Another one of my favorite moments was looking each other in the eye when we got to the end of the isle after the ceremony. That moment is unforgettable. To be officially married and know that the man that is holding you tight is who you get to spend the rest of your life with is the best feeling in the world. Too many special moments to count but it truly was the very best day." From the bride, cont.
From the planner, Vanessa Noel: Ellie was inspired by indigo for its richness, but also wanted to keep the design a bit eclectic. We combined traditional and classic elements like blue vintage goblets and metallic table runners with modern and eclectic pieces like brass candle lanterns and global-inspired table numbers. Wine and taupe colored blooms added a contrast to the blue tones for a heavy dose of drama and richness.