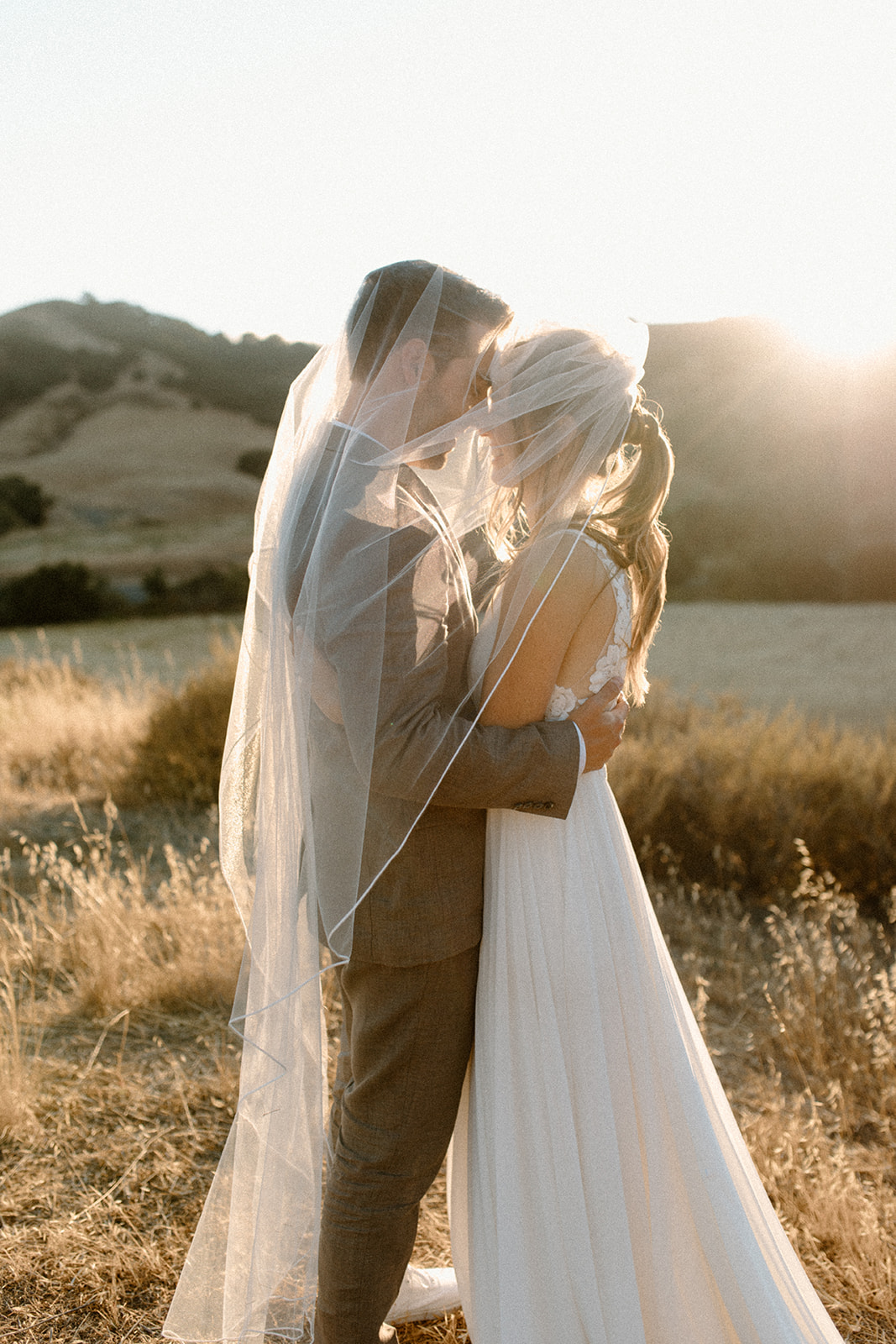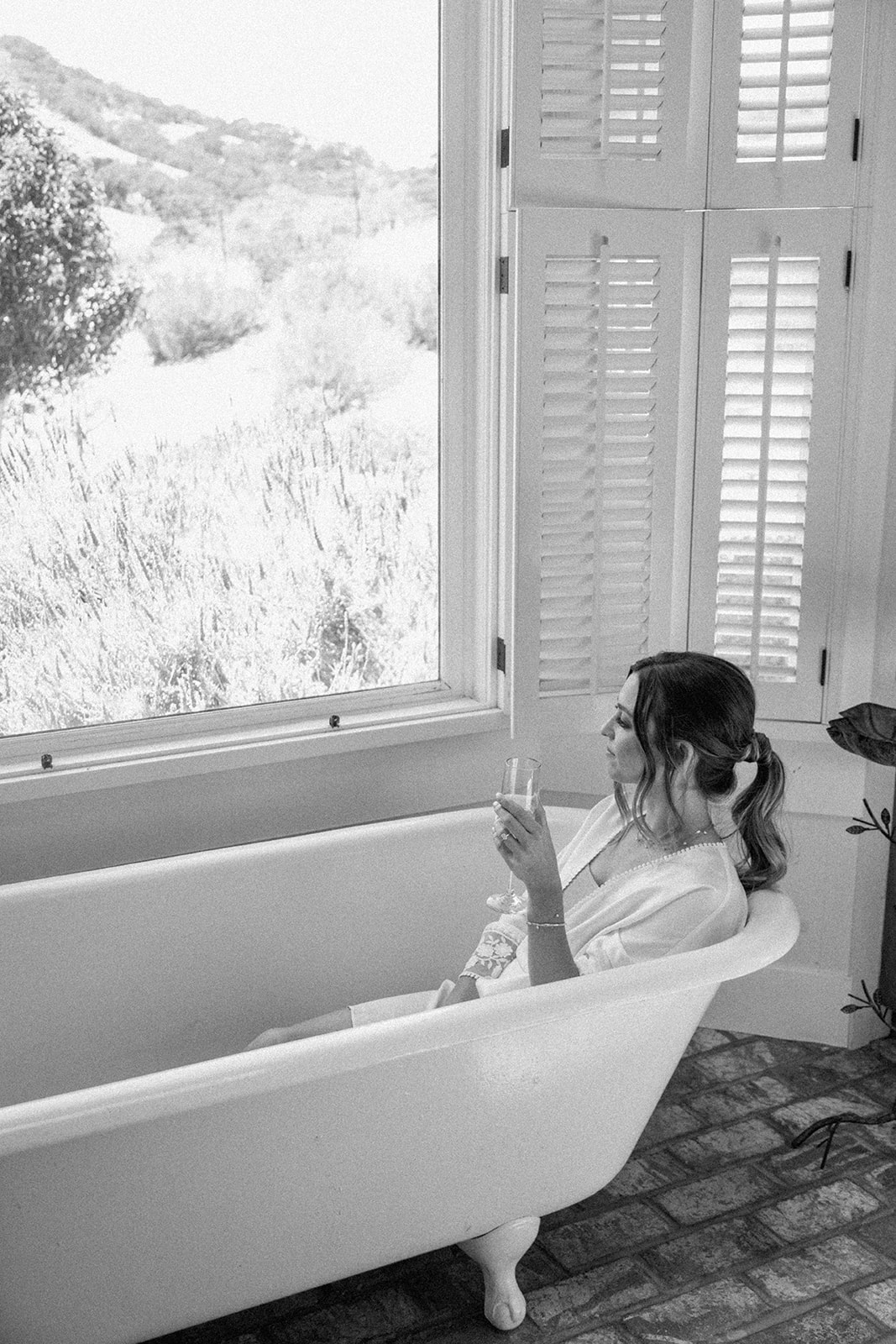 What was a detail you were most excited about?
The venue for sure. Higuera ranch is a stunning venue that has SO many places to photograph. I could shoot there all of the time and never get tired of it. Also working with my dear friend Chelsea - CB and Stem - she's the florist and I was excited to see her work come to life.
What was a moment from the wedding that stuck out to you?
Their private vows during a first look. It was beyond precious. Also sunset photo time - it was magical lighting and we had a really fun drive in the golfcart up to the spot.
How did you help make the couples vision come to life?
By listening to the couple and their vision. They wanted a very photojournalistic approach to their large backyard feel wedding. I love to photograph in that approach so it was a walk in the park for me. I love being that friend/fly on the wall with my couples on wedding days. I get to truly capture all the behind the scenes as well as big moments on camera.
How did this wedding differentiations from other weddings you have worked?
They had killer food and a killer DJ. Bob Stock was seriously the best DJ Ive ever worked with. He's at the top of my recommended vendor list for DJs. They also had an awesome guest book: a recording telephone. So you pick up the phone, leave them a message and it records whatever you're saying. It is so special.
How did the wedding express the couples love story?
They wanted a huge dance party and they had exactly that. All their loved ones in one backyard, dancing, drinking, singing - it was amazing.