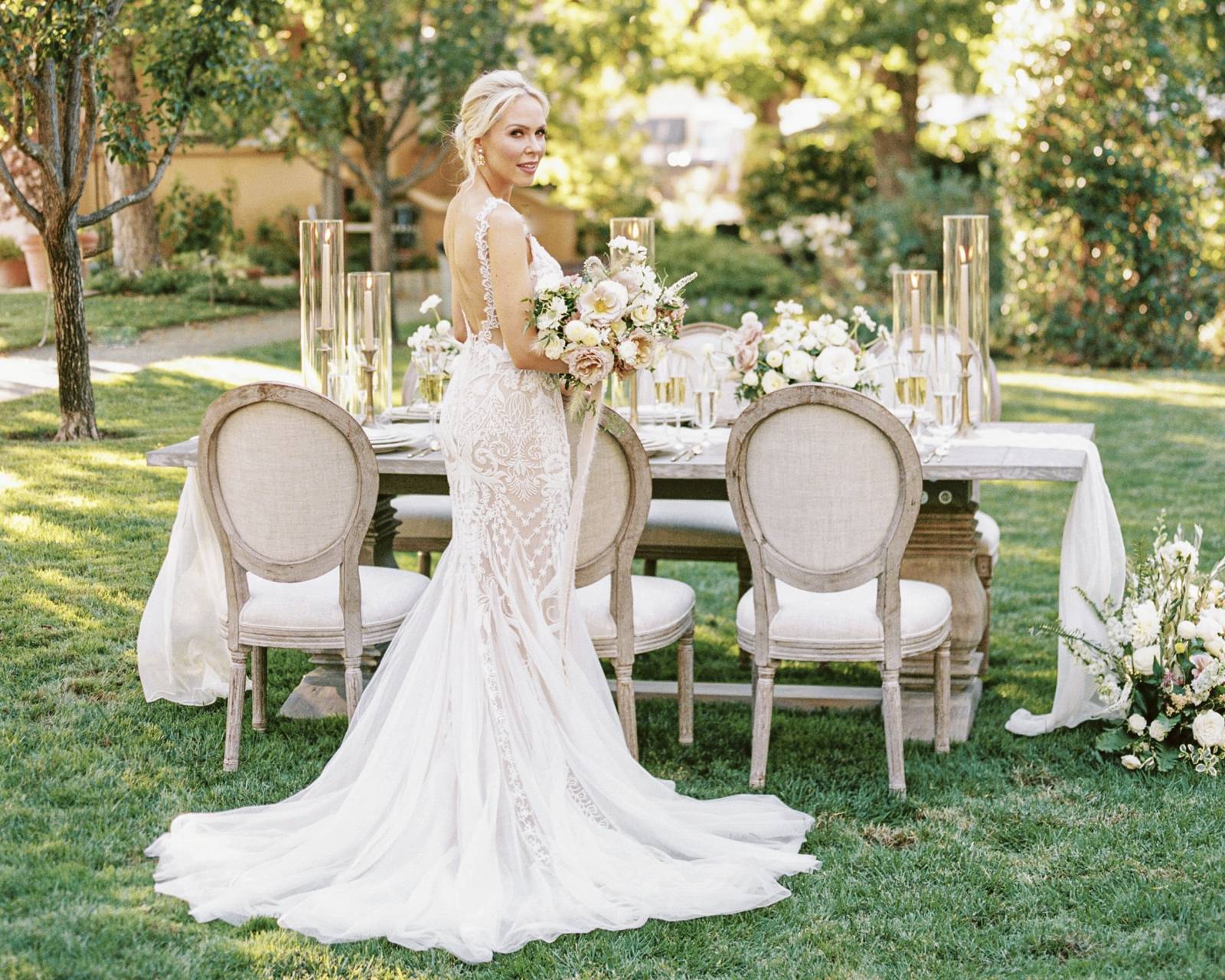 Wedding Dress by Kinsley James Couture Bridal, Photography by Olivia Marshall
It might be difficult to believe, but we are officially halfway through 2022! With so many beautiful new brides in the past six months, we think it's time to share a few of our favorite bridal dress trends that we saw walk down the aisle!
From dramatic, statement-making sleeves to minimal, elegant ballgowns, numerous new styles are moving beyond tradition that we're sure you'll love. Our biggest tip for brides looking for their dream dress: "have fun and let your personality shine."
We present to you a few of our favorite wedding dress trends for 2022, so far!
1. BOLD, BILLOWING SLEEVES
Brides are bringing their fairytale visions to life with trendy puffy sleeves! If you want to be eye-catching on your special day, attaching billowing sleeves to a wedding dress is the ultimate way to create a dramatic flair for your bridal look in 2022.
2. COLOR & FLORAL DESIGN
In this trend, you can add some color to your special day with a non-white wedding dress! With options ranging from a wide variety of colors or an even more exciting floral design, you can find the perfect colorful dress to a BOLD statement at the alter.
3. CORSET BODICES
2022 fashion is raving about a classic boudoir-inspired and romantic silhouette! Select a wedding dress with the perfect corset bodice, and you'll have modern elegance throughout your special day.
4. BACKLESS DRESSES
This year, it seems like wedding dresses are getting more desirable and sexy with backless designs. From dramatic plunging designs to subtle peekaboo moments, there are so many ways to interpret the trend!
5. BRIDAL SEPERATES
Bridal separates are one of my favorite 2022 bridal fashion trends! You can keep your wedding day exciting by mixing and matching versatile pieces for constant outfit changes! From a crop top to a structured skirt to a pair of chic pleated pants, you can get all you need to make your ideal wedding set.
6. MODERN BALLGOWNS
Ballgowns might not be a new bridal silhouette, but 2022 has seen some modern princesses wear the style with an elegant minimal twist. Even with less shiny embellishments, the modern bride still makes a stunning fashion statement. If you fantasize about feeling like royalty on your wedding day, this ballgown is for you!
7. SHORTER HEMLINES
Out with the old and in with the refreshing new! Short wedding dresses have become a stylish 2022 trend for brides looking past floor-length dresses. A shorter hemline can mean cropped above the ankles or as a mini of a dress as desired. This versatile trend is up to you.