Asking someone to marry you can feel like a nerve wrecking thing to do. It is a life altering moment that changes the course of your relationship. From choosing how to propose, whether it be a simple or a grand gesture, to where to propose, to keeping in mind your partners desires, there are so many things to take into consideration. In the end, we always recommend making the proposal personal and authentic to who you two are and stick to what feels right.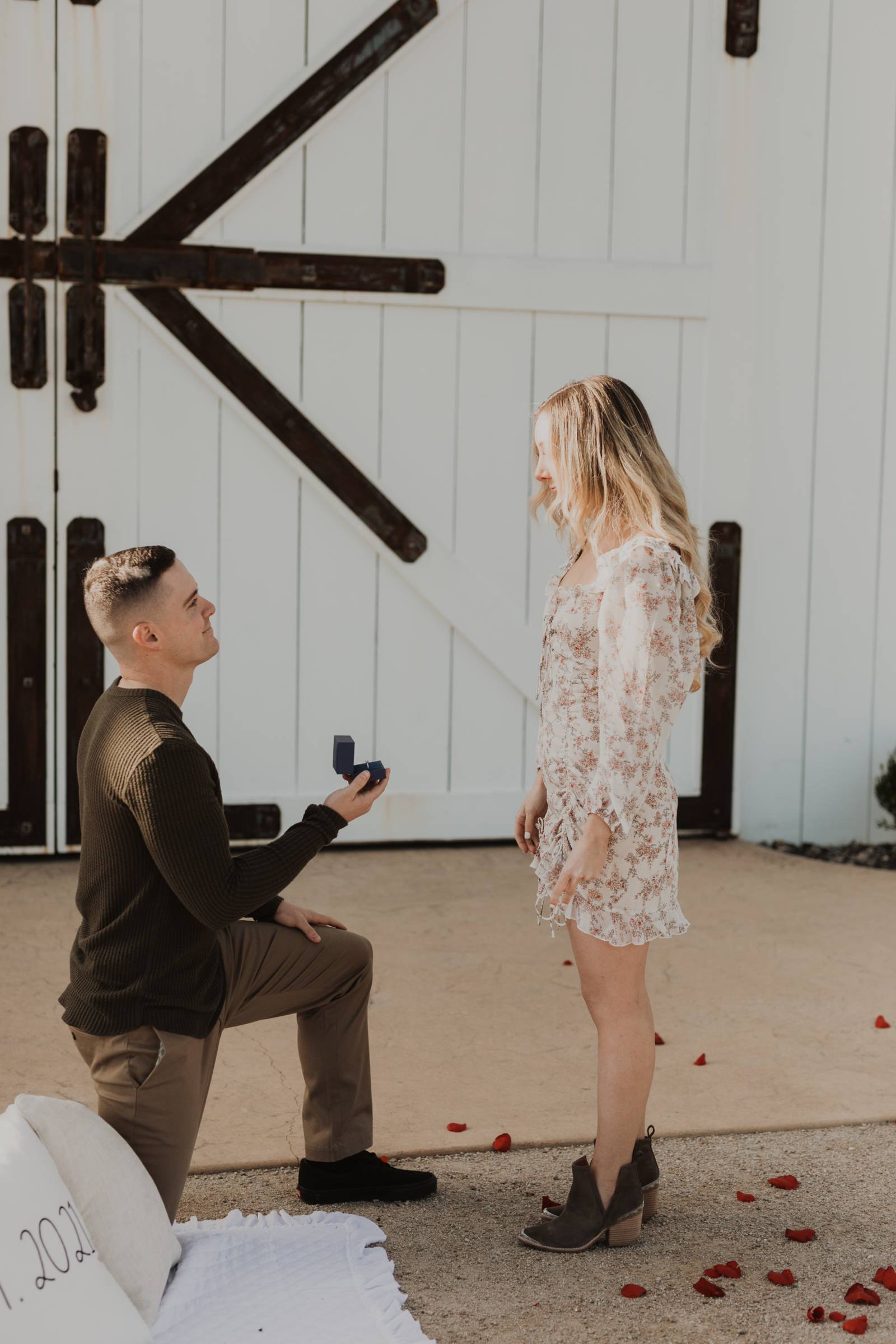 DO communicate with your Partner
First and foremost, make sure you and your partner are on the same page about marriage. Have a conversation with them about the future where you both can share your thoughts on getting married. While discussing this may seem scary, it will also be worth it down the road when you actually do propose.
DON'T go against your partners wishes
While you may be used to seeing grandiose gestures on TV or social media, from proposing on the big screen, or getting down on one knee at a restaurant, that doesn't mean it is the only route. In most cases your significant other drops hints on what they'd prefer something grand or intimate whether it is to you or their friends and family. When it's time to plan the proposal, take a thoughtful route that best suites your relationship. It will be a moment you'll cherish forever!
DO speak from the heart
Not all of us are public speakers, however when it comes to a proposal we recommend speaking from the heart. Leading up to the proposal, create loose idea of what you would like to say during the proposal, however do not memorize a script word for word. This will result in a more romantic gesture, rather than feeling pressured to get your proposal correct.
DON'T forget about family and friends
Depending on you and your partners relationship, they may not care whether you go the traditional route and ask for their parents' permission. We do however think you should keep family and close friends in mind on whether you want them to be apart of the exciting moment or not.
DO plan a celebration
It can be big or small, but make sure you have an idea on how you can celebrate your engagement after the proposal, whether a nice bottle of wine at home, a dinner at a favorite spot, or an engagement party.
DON'T get stuck on the "perfect proposal"
There are constantly unexpected things going on in life, so do not put too much pressure on the idea of having a so-called "perfect proposal". It's okay to wait for a moment that feels right to pop the question, and once it does, take a deep breath and remember that in the end, this is about the love you and your partner share and a lifetime of happiness.