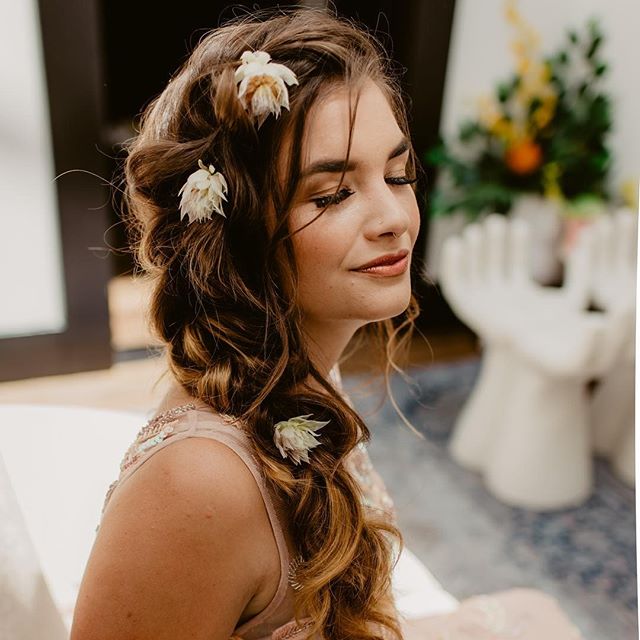 Downtown San Luis Obispo is home to more than Mission de Tolosa, good shopping, and fine food. Two new weddings/private event venues have opened and we couldn't be more thrilled. Take a peak at The Carrisa and The Penny's urban venue styles perfect for a couple with a unique wedding vision.
The first Urban San Luis Obispo Wedding Venue we would like to highlight is The Carrisa, San Luis Obispo's newest venue. Situated in the heart of downtown SLO, this hyper curated space was designed for the perfect couple who wants a unique, coastal wedding. This venue is pleased to offer various locations for ceremony and reception, a grand bar, tall ceilings, creek side patio, full staff, accommodations, and capacity for 250 of your nearest and dearest.
Pictured above is SLO Brew Lofts. These accommodations sleep up to 32 of your favorite guests. The SLO Brew Lofts are a collection of 5 luxury suites. Located on historical Higuera Street and perched above the ultra chic Carrisa.
In addition to being a big enough housing accommodation for the whole bridal party, every wall is instagram worthy.
San Luis Obispo Wedding Venue, The Carrisa includes a rad upstairs game room perfect for the groomsmen to kill some time after getting ready. This would make for some great photo ops.
San Luis Obispo Wedding Venue, The Carrisa also includes custom boho lounge spaces,
Pictured above is The Carrisa's creek side patio. This space would make for a beautiful outdoor ceremony or cocktail area. Imagine the bride making her grand entrance down these stairs!
San Luis Wedding Venue, The Carrisa, includes a full bar where custom his and hers cocktails can be created and full catering where you will sit down with Chef Thomas Fundaro to dream up your perfect menu.
Enjoy your entire wedding experience with this free-spirited, all inclusive urban wedding venue.
Our second San Luis Obispo Wedding Venue is also situated in the heart of downtown. The Penny is a unique urban event venue featuring an open floor plan with an industrial indoor space + outside courtyard. Available for weddings, receptions, parties, corporate events, photo shoots, production and workshops, The Penny offers flexible rental availability, capacity for 125 seated and 300 standing, personal vendor preference, 2,125 SQ FT of open concept interior space and 1,185 SQ FT of private, lushly landscaped patio space.
Constructed in the 1930's to house a blacksmith shop, the building's historic aesthetic showcases original architecture, exposed brick, and industrial finishes with modern fixtures and decor. It's name, The Penny, is a nod to the craftsmanship that has taken place within these walls for close to a century.
San Luis Obispo Wedding Venue, The Penny, is a large, urban industrial mixed-use event space perfect for the unique bride, The Penny's central location offers walk-ability to all of downtown's best new hotels, restaurants and nightlife.
We would like to take a moment to appreciate this beautifully curated bathroom space perfect for photo ops.
Small, family owned business owners, Tinker Tin Trailer Co and Sidecar Cocktail Co, and Heather and Mike Spangler Jr have combined their event expertise, love for preserving storied history, and a sharp eye for design to create a unique space and superior experience.