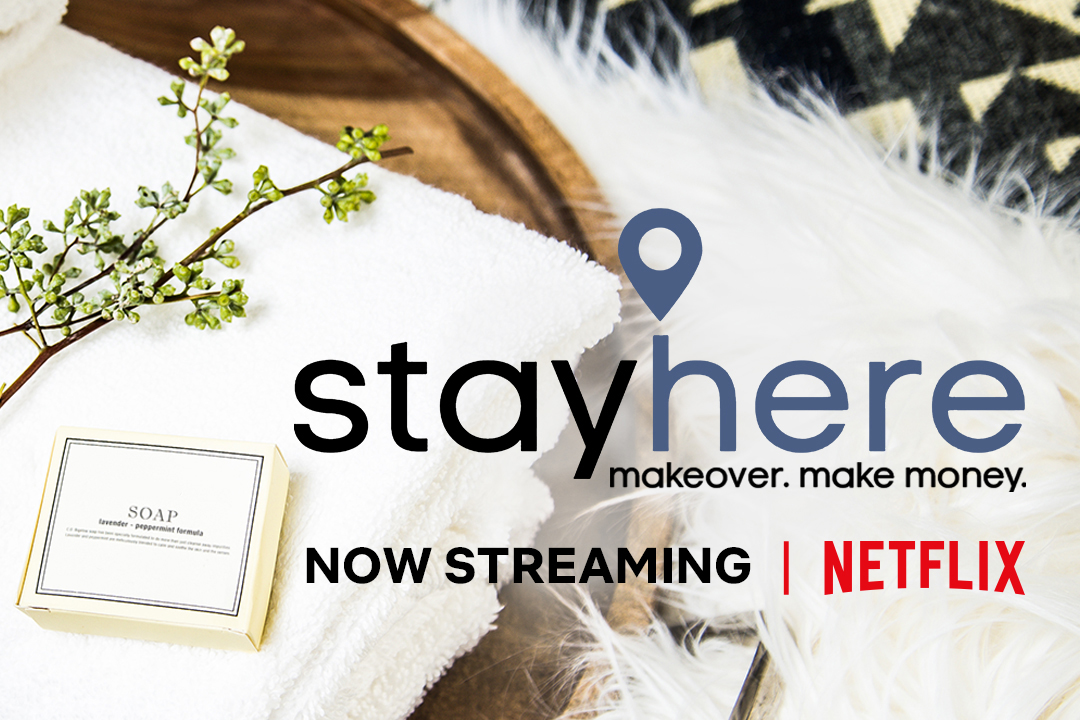 "The Vintage Ranch of Paso Robles is the epitome of a romantic getaway for weddings, wine tasting, and country living. This farmhouse cottage offers a landscaped outdoor living area and a fire pit with incredible views of the farm. Inside the story continues with designer bedroom and a redesigned kitchen fit for a several day stay. Located in over 60 acres of a fully working vineyard guests can explore the farm, hike the private trails and enjoy nature under the 250 year old grand oak tree."
The Wedding Standard got some air time and I myself made a brief cameo during the episode. There is a scene at Niner Wine Estates where Peter takes owners Sonja and Curtis for a luncheon in one of the most romantic spots in Paso Robles; heart hill. As they discuss marketing Peter invites me to the table to dig into the importance of blogging and social media. We chat about some ideas they can implement to share their passions and vast knowledge about Paso Robles wine country experience with their guests coming to stay at the ranch. The Wedding Standard team is thrilled to be coaching and assisting them over the next six months with their marketing efforts.
After you enjoy this post go stream Stay Here on Netflix; episode 5 and follow along on The Vintage Ranch Blog to see real weddings, tour vineyard farm life, and discover the hot spots across the Paso Robles Wine Country.
Thanks to our very own Avenue Twelve for set design on the show and connecting our vendor community to this project! Thanks to Ritter Construction and Dream Home Landscaping for all of the labor on the remodel. This is such a talented community of artists and dreamers and this opportunity couldn't have happened to a sweeter couple!