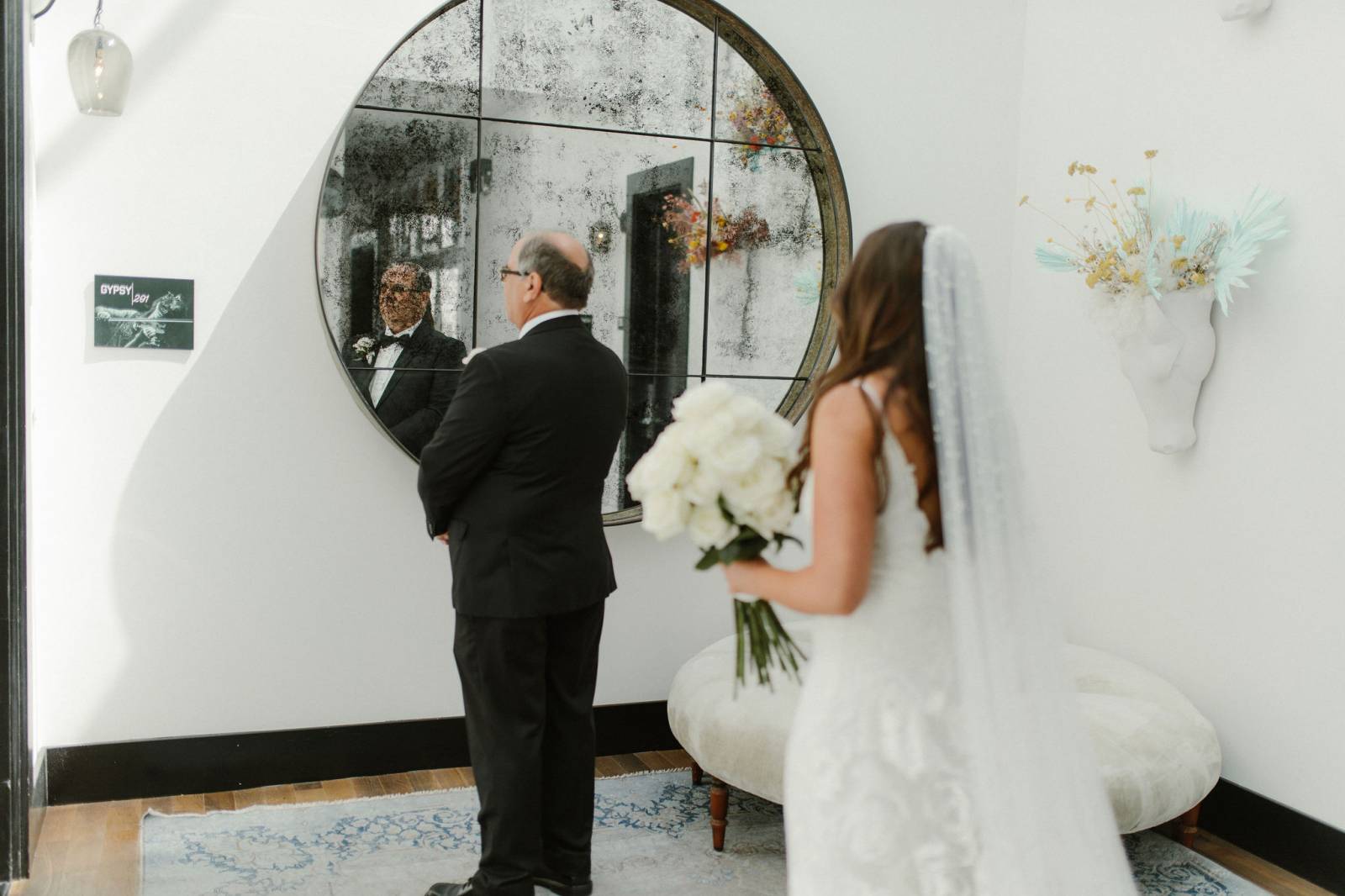 With Father's Day right around the corner, we have been thinking of the father-figures in our lives and ways to incorporate them on your big day. While we love a first look with your future husband or wife, we are all for adding in a first look with your dad or father figure (and don't worry, you can do both first looks!).
Your father has watched you grow up your entire life, so being able to share this special moment with him prior to the ceremony is very touching. This is also a great way to get some of the pre-wedding jitters out of the way.
So why do a first look with your father?
If you are not doing a first look with your partner...
If you have opted out of doing a first look with your husband-to-be but still like the idea, adding one in with your father is the perfect alternative! The first look with your dad will be just as meaningful and a perfect time to thank him for the support he has provided you to get to this point.
A moment to honor your father...
Before your father walks you down the aisle, you both likely have some built-up nerves. Allowing you both to get your emotions out and take the opportunity to honor your relationship is extremely special.
Meaningful photos to cherish forever...
The genuine emotion that is seen during the father-daughter first look is truly heartwarming. Having your photographer capture this moment for you will help you be able to look back and reminisce on the time you shared together.