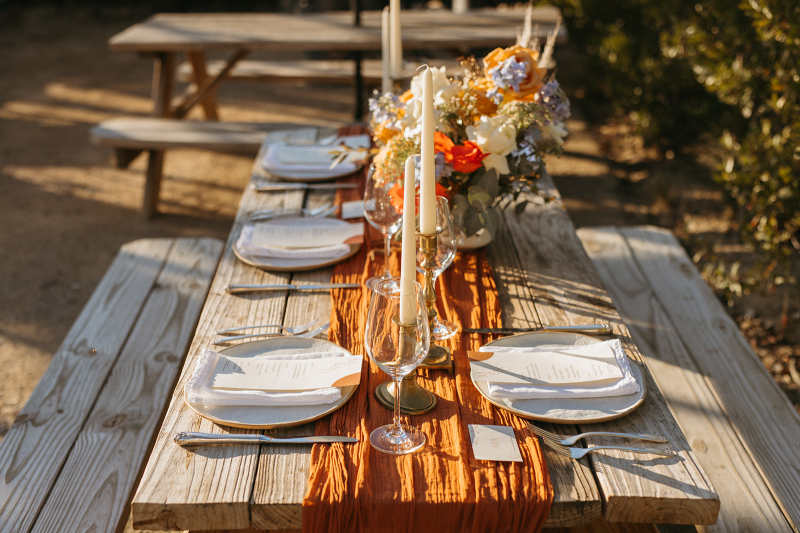 November is a time to give thanks and recognize those that mean the most to you, which makes it a great opportunity to incorporate Thanksgiving inspired ideas in your fall wedding! We gathered 5 ideas that are going to wow your guests from food to decor!
A Potluck Style Dinner
If you plan a more intimate wedding, stick with an important aspect of Thanksgiving, a potluck. You can design your menu to cater to everyone's preferences with all types of homemade holiday classics!
Use Velvet Tablecloths
When creating your table outlays using velvet tablecloths will create dimension with the different textures and give off a cozy feeling.
Add Cornucopias
What is Thanksgiving without having at least one cornucopia? You can turn this classic holiday decor item into a cute personalized piece by adding your initials or fun fall florals!
Serve Pumpkin Cake
Saving pumpkin pie for actual Thanksgiving? Maybe switch up your wedding cake by doing a pumpkin flavor, and of course cream cheese frosting!
Stick with Gold
Keeping gold in your color palette with other autumn colors like burnt orange or green will elevate your decor for your wedding, whether it's candlestick holders or gold little pumpkins on the tables as decor.