There's nothing quite like intricate details, dramatic florals, elegant dresses and the rolling hills of Malibu. If you're looking for wedding inspiration with beautiful bohemian-like details, this styled shoot is the perfect gallery. I had the pleasure of interviewing the photographer about their vision and how what brought this shoot to life.
Keep scrolling to see the beauty!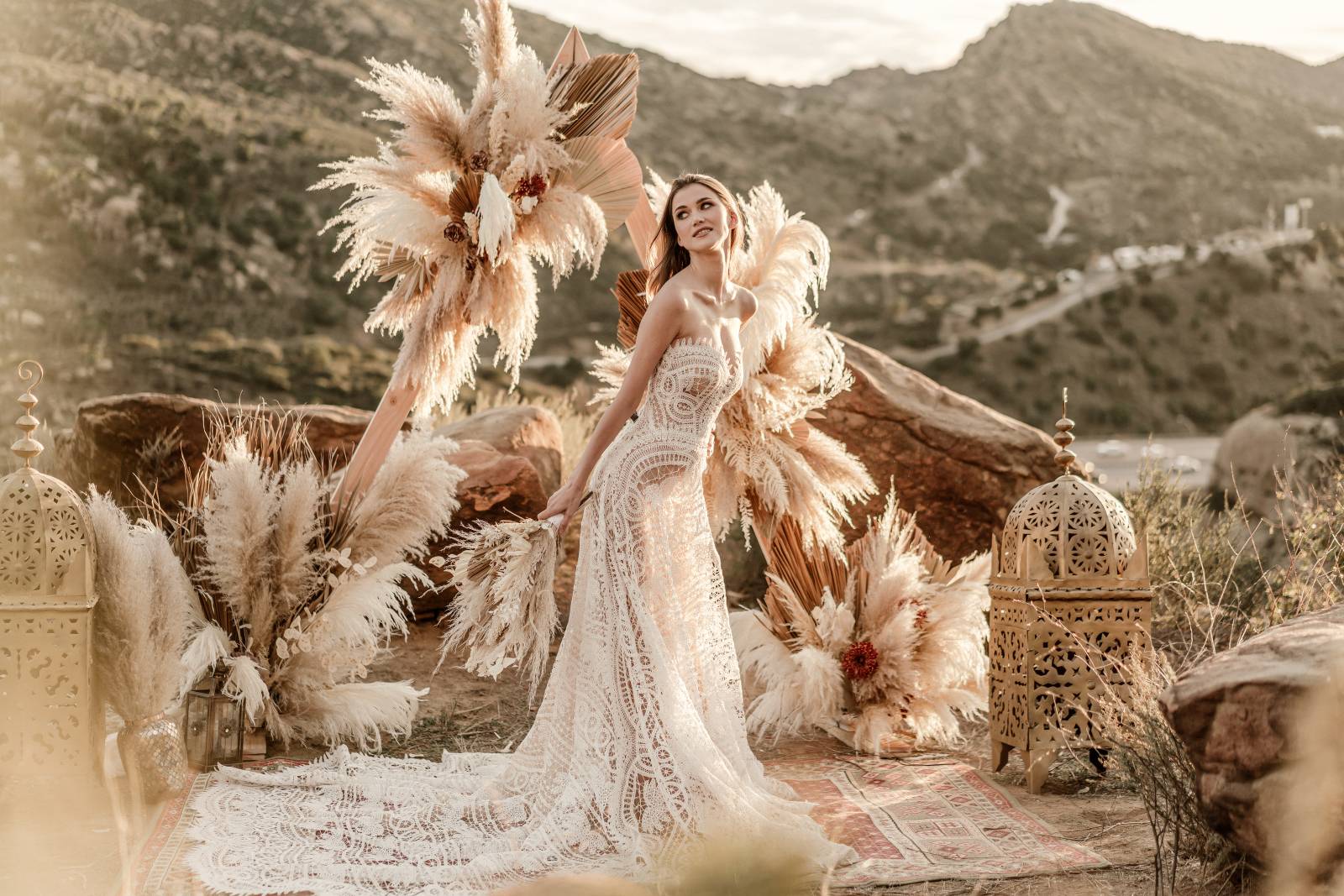 The Vision
"This photoshoot was inspired by winter Malibu scenery. Our entire team went through a hard year supporting our friends and family in Ukraine and we wanted to capture the beauty of peaceful winter Malibu that we weren't always appreciated to this day. We wanted to create flowy Boho-styled scenery to balance all of the things that happened to us with the light, gentle beauty of dry flowers and flowy dresses. We focused on shapes and figures rather than on colors to show that simplicity and visual peace can be equally beautiful to a variety of colors. We also wanted to show that there is nothing to fight for when it comes to love. You can't separate people into groups and rule them based on your goals. Love is Love and you only have a right to cherish it and be present with it."