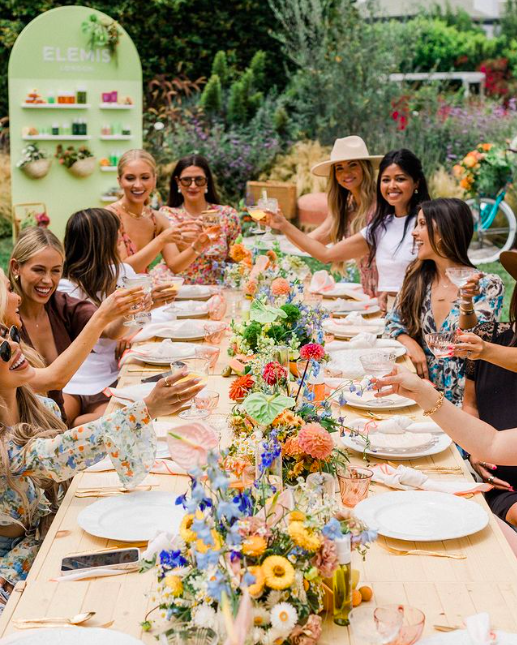 Luxury picnics have been trending and we are loving every second of it. The pop-up picnic has been taking over all sorts of celebrations from birthday parties, baby showers, bachelorettes and bridal showers. This is a cute and fun way to gather with a smaller group in a more laid-back and comfortable setting, while still keep all of the fun decor!
What is a luxury picnic?
A luxury picnic is essentially as it sounds and can change depending on your vision and budget! Generally, whether you host it or hire a professional picnic company to assist, there will be an assortment of decorations, snacks and beverages, and tables for your guests to gather around.
What events can I plan a luxury picnic for?
Lucky for you, a luxury picnic can be incorporated into virtually any event! We love this for a bachelorette or bridal shower -- the perfect setting for you and your gals to share some bites and have a good times. Alternatively, this could be a romantic settings for an elopement, used for a smaller rehearsal dinner, or even at your cocktail hour.
Where should I host my pop-up picnic?
When selecting your location, consider what event this will be for and who your guests are that will be attending. From someones backyard, to the beach, to a park, or event a winery, there are endless options! If you are setting this picnic up on your own in a public space, do make sure to check if a permit is required.
What should I make sure is included in my picnic?
That is up to you and what you find most important about this day! From pillows, to flowers, to other design accents, there are many ways to make your picnic pop.
If you are working though a picnic company, they will likely provide different activities, snacks and drinks for you in their packages. Bringing any small bites, treats, or even bubbly is a perfect fit for this type of event. For entertainment, try bringing something like a card game that everyone can participate in, or even painting supplies for a smaller party!