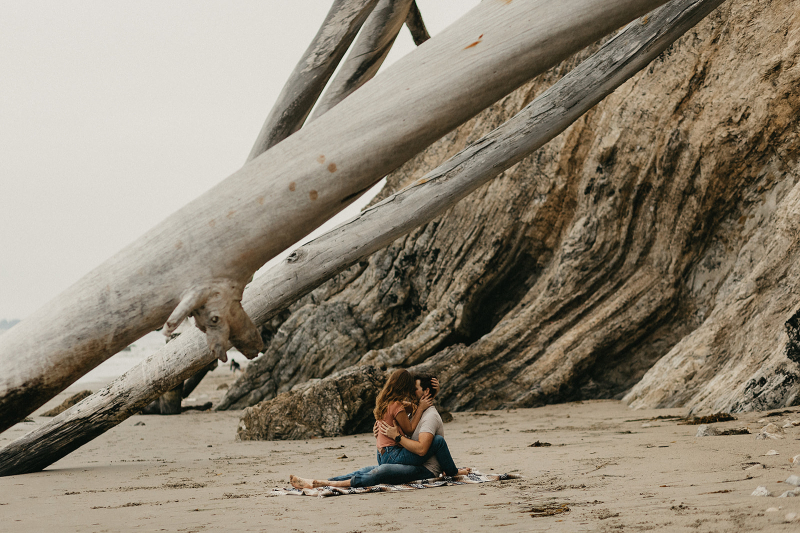 Allison & Austin's engagement shoot is the perfect example of a relationship filled with love and a fun time. Their love story began in 2013 at Cal Poly's engineering dorms and since then life has been better together. This sweet Santa Barbara engagement session was captured by Santa Barbara photographer Sarah Vendramini Photography, as they share this special moment together with their adorable fur ball of joy, Kona. Just keep scrolling to see more of the charming pictures of these college sweethearts!
How did this love story start?
"Austin and I met in the dorms during our freshman year at Cal Poly San Luis Obispo. We were fast friends and found comfort in late study nights together, and exciting weekend adventures with friends. We watched each other learn and grow as individuals throughout college, and fell even more deeply in love as our true personalities emerged and complemented one another."
"Our relationship elevated to the next level when we made the big decision to adopt our beloved Kona. This ball of joy [and the associated mass of fur] entered our lives in the springtime of our junior year of college, and thus began our next adventure."
Describe one moment from the day that stuck out to you.
From Sarah Vendramini Photography, "Their dog is so funny"
How long have you been together?
"We have now been together for over 8 years!"
How did he propose?
"In August of 2020 we planned a backpacking trip on Catalina Island. Austin popped the question while we were making breakfast on the bluff looking over Little Harbor. The only witness to the proposal was the resident Bison at our campsite."