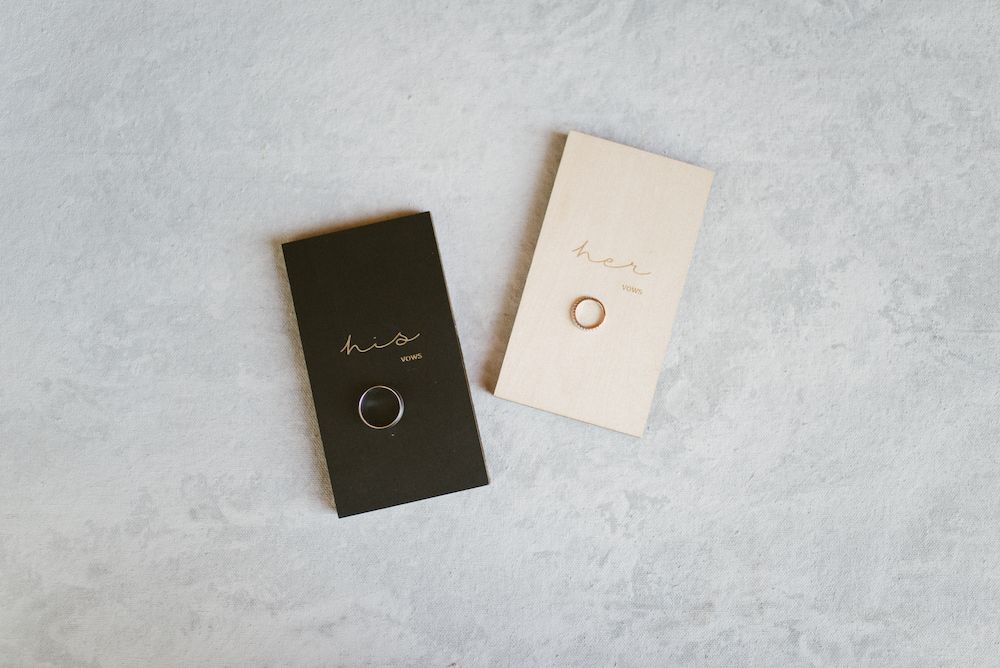 Sharing wedding vows can be one of the most meaningful traditions you choose to incorporate into your special day.
If you plan on sharing personal vows made up of loving promises to your significant other, this can become a loving moment you'll never want to forget. Of course, heartfelt speeches in front of all your attendees at the altar might not be the ideal choice for everyone, so we suggest private vows, where you can share an intimate and heartfelt moment with your significant other away from gazing eyes.
So what are some of the perks of sharing your vows privately?
You can fully pour your heart out.
Reading your vows in front of an entire crowd can quickly get nerve-wracking, especially if you are not the most comfortable with sharing your emotions in group settings. You should be able to pour your heart out as much as you want without feeling the need to censor yourself or worrying about being vulnerable. Private vows let you share your inside jokes, go on random tangents, and say everything you desire to your partner.
You get at least one private moment with your significant other on your wedding day.
On your special day, it is wonderful to constantly be surrounded by the people who love you the most, but sometimes an intimate moment with only your significant other can feel like bliss. Private vows are the perfect way to share at least one intimate moment with your significant other. Here, you can take some time before or after the ceremony to enjoy a special moment as if you're the only two in the world.
You can capture beautiful intimate photos to look back on forever.
Sharing private vows can create a valuable moment filled with tons of happiness, passion, and love. If you invite your photographer to capture this moment, you are sure to have amazing photos to look back on forever.