Wedding websites are a simple and effective way to share information with your guests, gather RSVP's and more. There are multiple sites that offer free and easy wedding website templates to help lessen the stress of putting this together.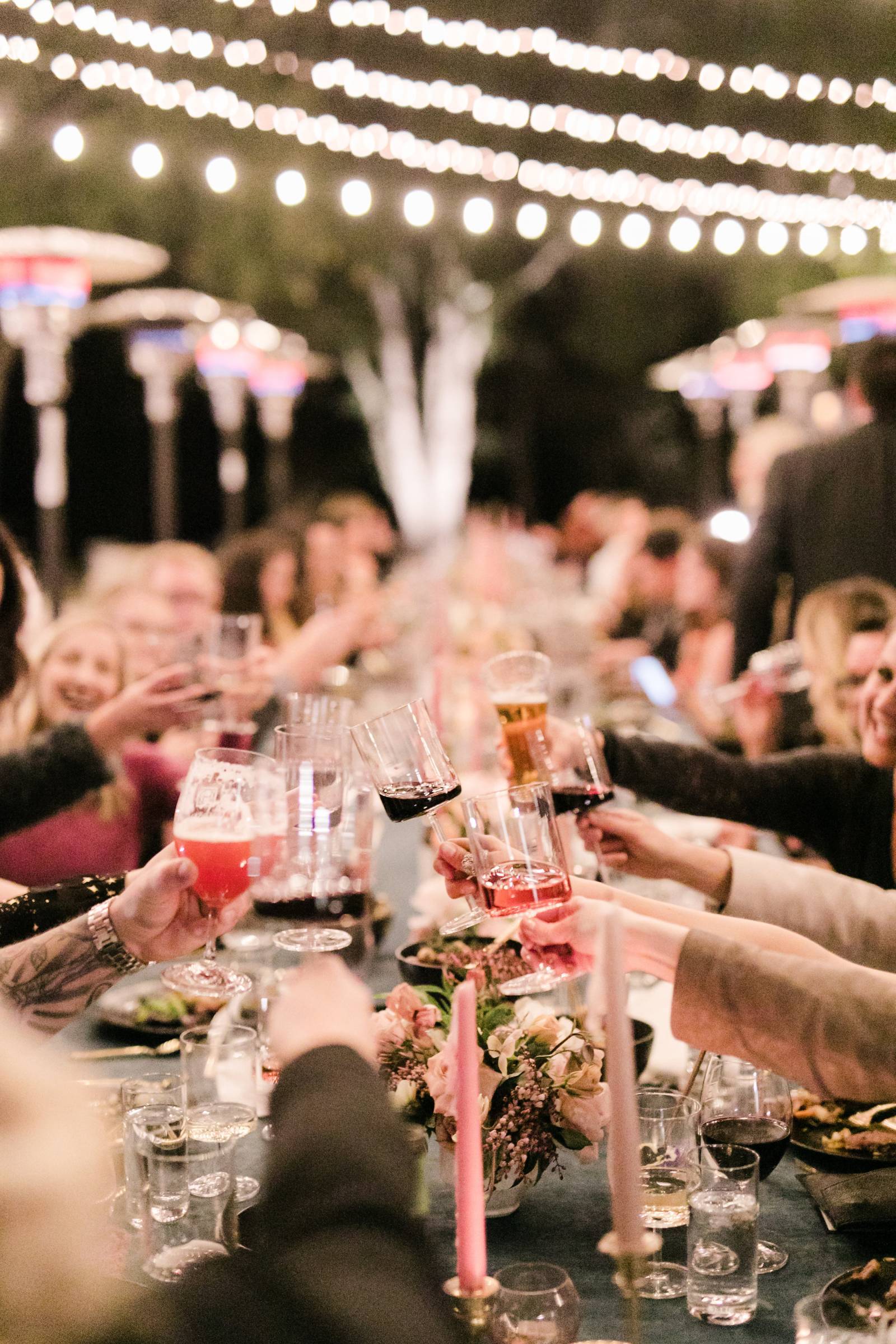 Wedding weekend details
First and foremost, you will want to include all of the basic details for your wedding weekend, such as the wedding date and time, location, and any other events going on throughout the weekend. Some websites will share a Google Map pin of your venue, giving guests a better idea of where they are heading which will help them with other details.
Expectations
Outline any specific details for your guests, including dress code (especially if the venue is outdoors and guests need to wear sensible shoes!), wether or not kids are invited, and anything else you would like guests to know ahead of time.
Travel Information
Include a page with all things travel related, from local airports, nearest cities, hotels, etc. If you have set up any room blocks, add the details for how guests can book on this page as well.
This will be helpful for guests traveling from out-of-town so they know the ins and outs of getting to your wedding location, especially if it is in a smaller, less known town.
Local Activities
If a lot of your guests are travel from out of town and will likely carve out a few days for the wedding, it is a great idea to share some fun recommendations near by for things to do. This can be places to see, eat and drink.
Your Story
To make your website a little more personal, add in some photos of the two of you and a short story on how you two met and your relationship.
You can also include a section where you introduce the members of your bridal party as well!
Registry
If you are setting up a wedding registry, this is the place to share the details with your guest. With the convenience of being able to add in direct links to your registries, this is the simplest method!