T'era and Davion's minimony was filled with lush florals, sentimental accessories, traditional African attire, and more. Captured by the talented San Luis Obispo Wedding Photographer, Katina Patrquin, you will need to take a seat and soak in all this beauty. Every detail was embodied with sweet sentiments and were crafted from pure talent. Read on to hear about their surprising love story and how they planned a picture perfect ceremony in just two months.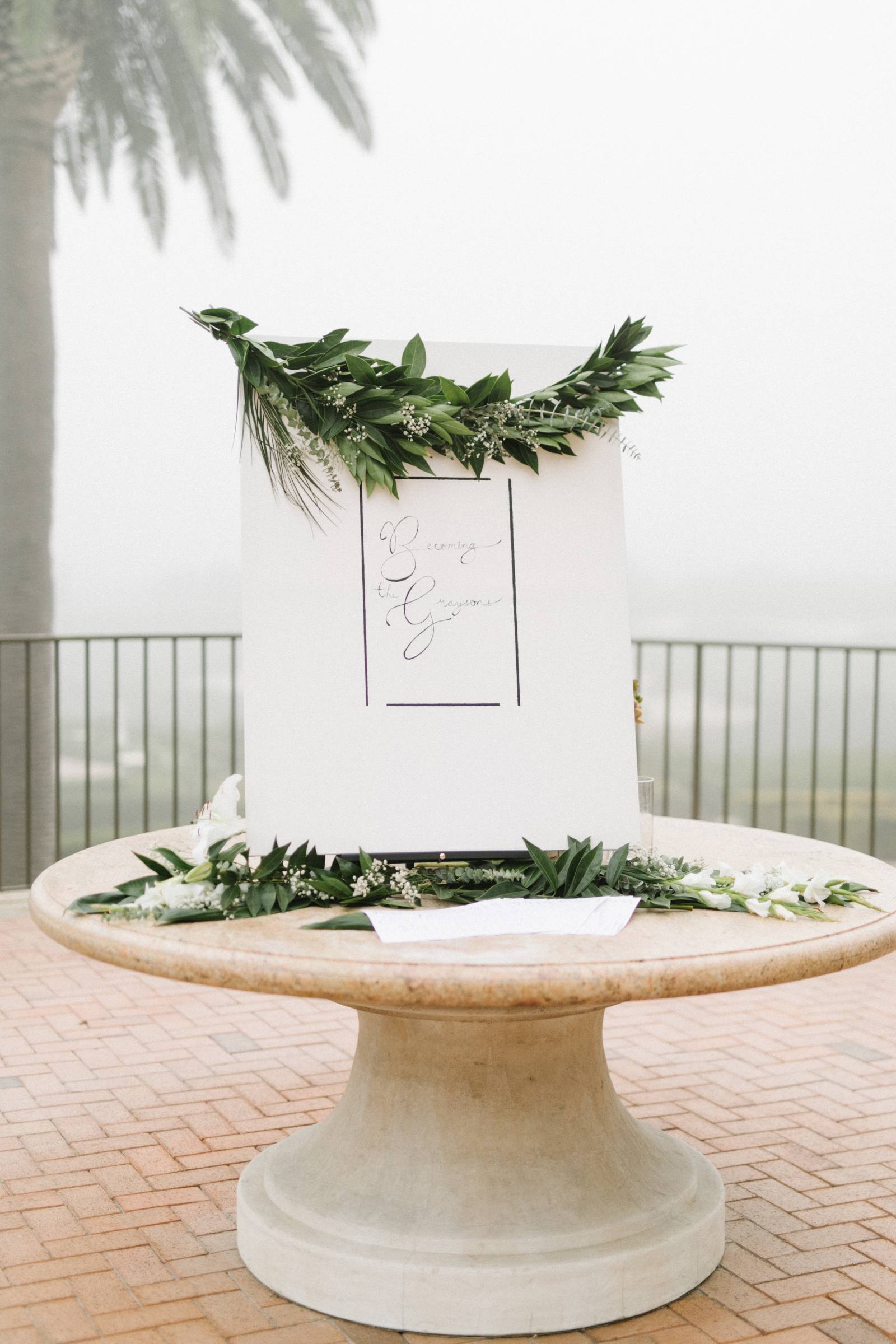 How did your love story begin?
"Well, we met at a music college in Los Angeles! T'era invited Davion to church, and they were inseparable after that. We were best friends for 5 years, and we argued ALL the time, like siblings lol. During our friendship we didn't have any interest in each other at all, we were just really close friends. T'era was in a paralyzing relationship that she was able to get out of, and funny enough, Davion was her ex's roommate for awhile, so he saw a lot. About a year and a half ago, we were working on a project together, and something changed in both of them. They felt something for each other that they never felt before. He got permission from my father and we began dating July 26, 2019. God was a really big reason of us even finding each other in the first place, so we committed our relationship to Him and chose to abstain from sex until marriage. To us, we knew each other for so long already, so the dating period was pretty short. Fast forward 11 months, Davion proposed. At Thanksgiving Point, an enormous 55 acre botanical garden with a waterfall and Butterfly Biosphere, Davion planned an entire staycation. We started the trip at Thanksgiving point, where we had hidden cameras in the bushes, with T'era's family also hiding in the bushes as a surprise for the proposal. We drove around in golf courts and he eventually pulled up to a water fountain inception, where he got on one knee and popped the question. After T'era cried her eyes out and said 'Yeah", Davion took her for a fun filled day to celebrate. They went got some lobster rolls, then went jet skiing.. with her brand new (uninsured) engagement ring. They successfully flipped the Jet Ski twice, and reached 47 mph speeds on the water. After that, Davion rented a pontoon boat for a sunset celebration on the water with the whole family! In 2 months from the proposal to the wedding day, we were able to fundraise, coordinate, plan, and fulfill our wedding dreams at Pelican Hill, during COVID-19. God has been the center of our relationship from start to finish, and we saw Him provide everything we needed, during a very critical and difficult year. Our wedding should not have been so smooth and beautiful! We were both doing missionary work/not working, so we literally had no money, not even savings to contribute towards the wedding. But God took care of everything and it was the most special day of our lives."
What inspired the overall look of your wedding?
"Pelican Hill was always T'era's dream destination. She never wanted a beach wedding, but she wanted an aesthetic that had a semblance of Spain. She loves the mountainous range, with the greenery, the rocks, and the distant ocean. Very simple and sweet and sophisticated."
"Our colors were tan and white, with some natural greenery"
What detail from your wedding were you the most excited about?
"Davion's suit was actually an African Dashiki made by Katula. She was responsible for the African Wardrobe in Black Panther, Kendrick Lamar's Video 'All the Stars', and even The Carters stylist for some of their African garb."
"T'era's earrings were actually incense plates that converted (with the help of her amazing sisters) into these ridiculous huge royal African inspired pieces."
What was a memorable moment you will always cherish?
"T'era: My father's face, when we saw me for the first time walking down the aisle. He is an ex-professional boxer, from Detroit. So it's safe to assume I've only seen him cry twice in my life. The type of cry he did when I met him at the aisle, will stay in my heart forever. I'm his first born daughter, and he was finally able to give me away to someone he knew very well, and that he trusted. Davion: Before the wedding began, my groomsmen and I all decided to have a worship session in the Groom's suite. We all put on some worship music and was praising and thanking God for what he was doing on that day. The power of God swept through that room, and one of my groomsmen who had never encountered God like that before, was crying deeply form the power of God in the room. My father was being moved, my father in law was being moved, and you could feel the presence and love of God so much in the atmosphere."
Knowing what you know now, what advice would you have for other brides planing their wedding?

1. Think outside the box.
2. Put a good chunk of money towards your videographer and photographer.
3. This is something Katina told me, and it saved me on my wedding day. I finally had my dress on, I was about to step out of the Bride's Suite and begin my walk to the aisle. Katina opened the door for me, she stops me, looks in my eyes, and says "Breathe. You only get this moment once. Take it all in, right now." Whew. She brought me back to the moment of my life changing forever and the reality of what I was about to do. If it wasn't for that reminder, that moment would have passed me by. On your wedding day, your thoughts as a bride are scattered and emotions are HIGH. Take Katina's advice before you begin your walk, so you can recenter and soak in everything that is about to happen.
What was the most challenging part about planning your wedding?

"Uhm.. Everything? Lol, honestly because we planned during COVID, the venue and the guest restrictions was extremely difficult to work with. We weren't able to have a reception, so it was limited to a ceremony only, and then we had to cut down on family (yikes). But once the venue was locked down, then the dress and suit, nothing else really mattered as much to us."