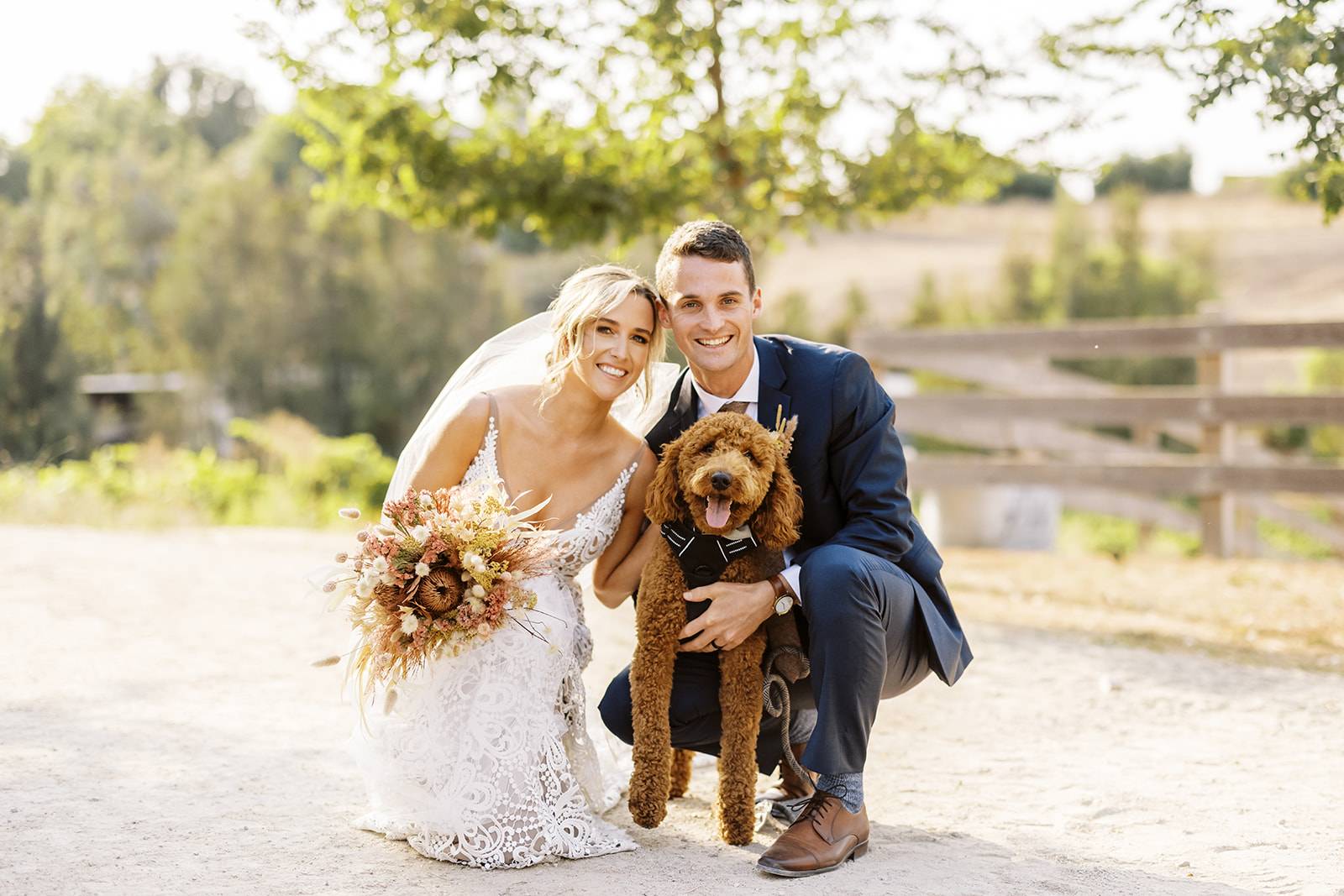 For many people, their pets are like family, so incorporating their furry friend into their special day is not only fun but very important. We have seen all sorts ways to include your pet on your wedding day, whether they are physically there or not, and have compiled some of our favorite ideas below.
We do have a couple of things to keep in mind when you start brainstorming ideas.
If you are hoping to have your pet onsite, make sure to confirm that your venue does no have any restrictions and that this will be okay. If it is a go, make sure you have a plan for your dog throughout the day. Designate a friend or family member to watch over your pet, or check-in on them if they are in a nearby rom.
Consider your pets personality and whether or not they would respond well being in that environment. If you think it would be too much for them, consider leaving them at home with a sitter and finding another way to acknowledge them on your wedding day.
Walk Down the Aisle
Have your furry friend accompany you or one of your bridal party members down the aisle.
Photos
If your pet will be onsite but not included in the actual wedding day, consider including them in some of the photos. Give them a cute tie or bow to dress them to the occasion!
Grand Entrance
Consider incorporating your pet for a grand entrance - this groom chose to ride his horse to the ceremony site before walking down the aisle!
Ring Bearer
Have your dog act as your ring bearer by giving it the ring bearer pillow. In order to avoid any issues, we recommend giving the real rings to the best man to take care of.
Bar sign
If you have multiple animals, consider naming your signature cocktails after them and printing custom images of them on your signage.
Invitations
Include a custom illustration or your pet on your save-the-date or invitation.