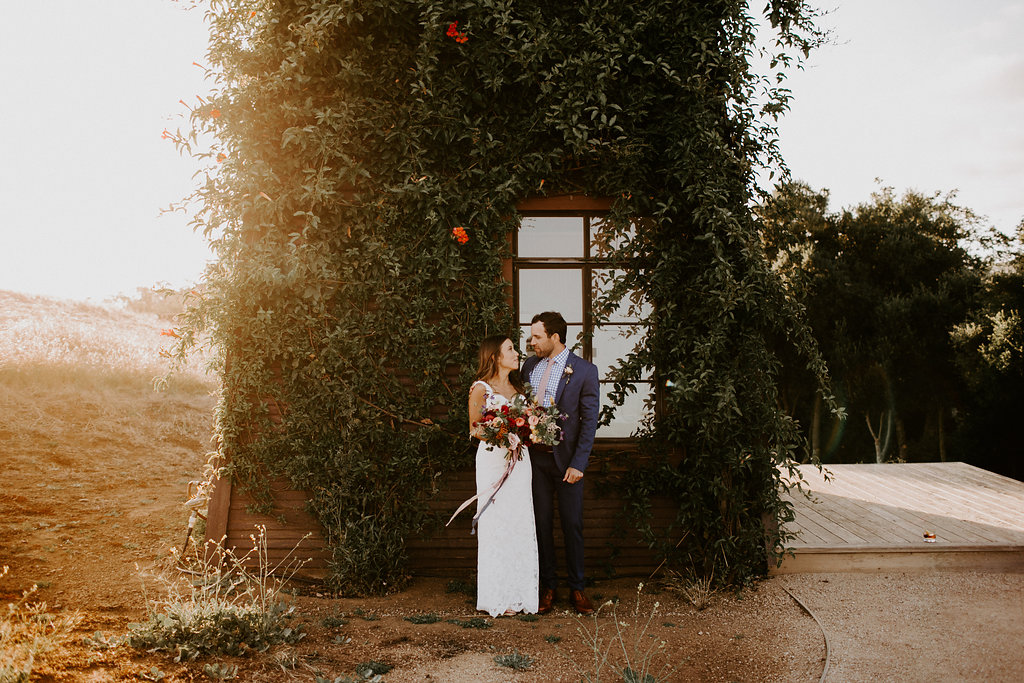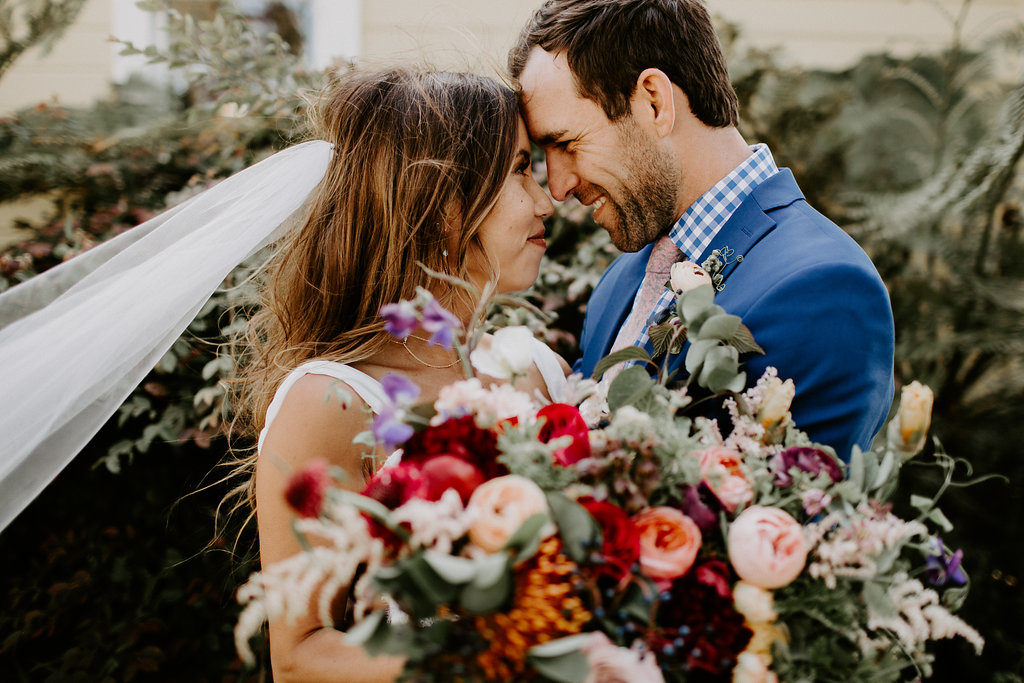 From A Lovely Creative Events: We knew from the start that this wedding was going to have everything that we love about boho! The bride knew her style and vision, but heavily relied on her wedding team's insight and resources to bring her vision to life. Stefanie and Mitchell were a destination couple who would not be around to pick and choose every detail of their wedding, but trusted us with executing it.
April Flowers and I came up with such a perfect boho plan! April chose a variety of brightly colored ceramic containers which held oversized brightly colored arrangements. Lastly, we chose an ornate clear glass water goblet from All About Events to add some extra interest to the tabletop!
Stefanie wanted a few comfortable spaces for her guests to enjoy one another's company, so we sourced low leather sofas, oversized and colorful arm chairs and, of course, some poofs (to stick to her boho-wishes!) for an intimate and comfortable seating area, with prime location right next to the dance floor to watch dancing!
Stefanie's cake topper was one of my favorites to date, it was an heirloom to her family and looked so sweet on top of her naked cake from Paper Cake Events!