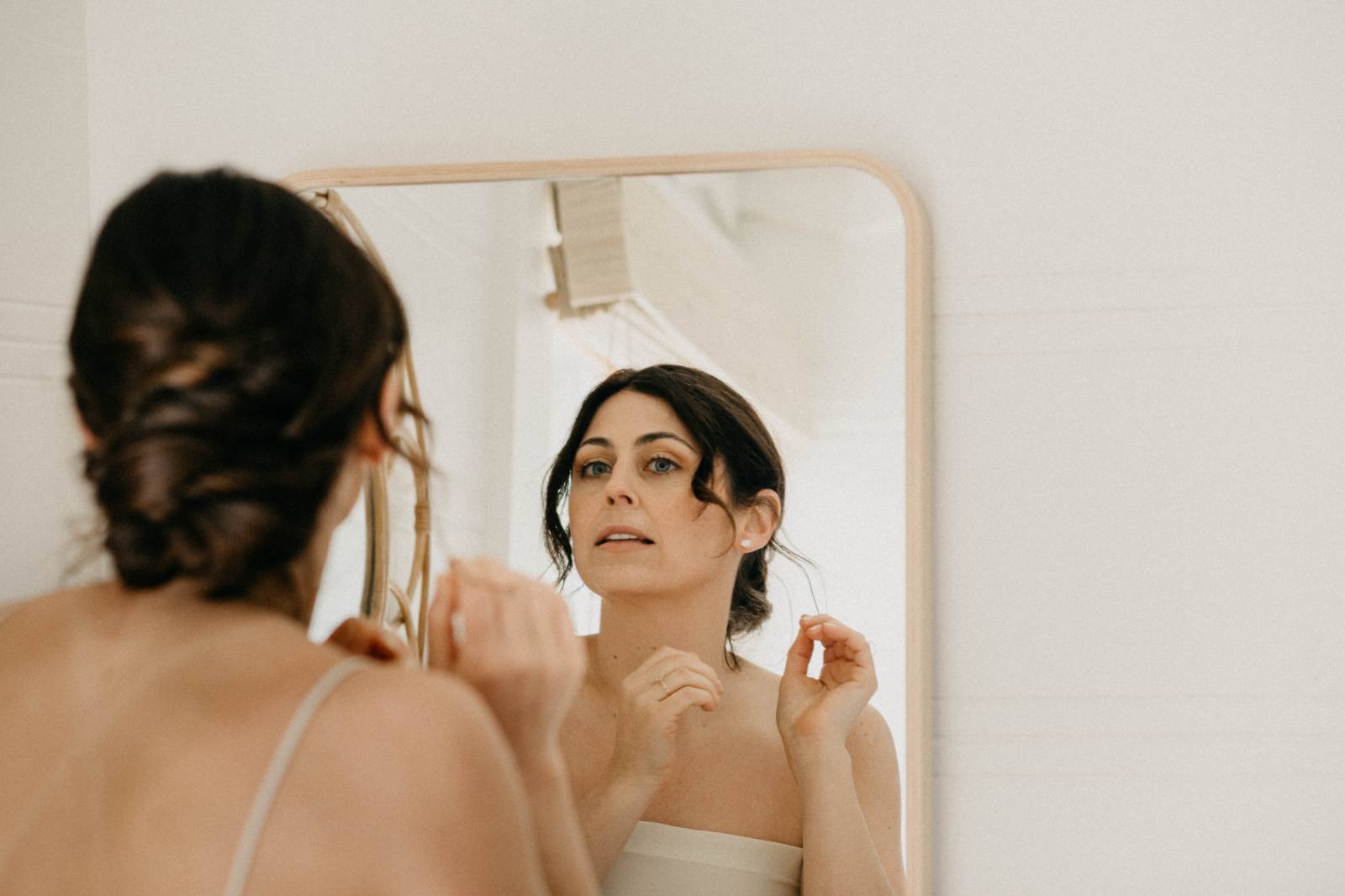 The Inspiration
"We both love California and its natural beauty, and we wanted to incorporate that into the theme of our day. We were also on a budget, so our goal was to find a beautiful venue and use the natural element without much added floral arrangements and decorations."
Color Palette
"We used soft natural earth tones that fit the environment."
Their Love Story
"Chris and Courtney met playing in a co-ed recreational baseball league. They played on opposing teams and had never spoken until Chris was up to bat and Courtney yelled "Move in everybody easy out." She thought that after doing that he'd for sure ask her out. He didn't. She FB messaged him after the game and they had their first date at the Red Lion Tavern in Los Angeles.
The Details
"I think we both agree, but we were the most excited about marrying each other. Through all the chaos leading up to the day and all the little details making sure everything went right didn't really matter in the end because I got to marry Chris (my husband). During our ceremony I may have blacked out from excitement. We also hear out cheese board was amazing, even though we didn't get to try it. People were calling it the "grazing board"."
Memorable Moments
"The first looks was very memorable for us as it was before any of the guest arrived and it gave us time to just be with each other before the ceremony. I remember being very nervous to see Chris even though we had been together for 5 years. When we exchanged vows, we wrote our own and even though we said them in front of people it felt like it was just Chris and I talking and confessing our love and commitment to eachother."
Knowing what you know now... what advice would you have for other brides planing their wedding?
"I put my dad in charge of lunch for my bridal party and he purchased fish and brie. Yes, it was delicious, but it made the whole bridal sweet smell terrible for hours! So I don't recommend that, even if it's the best fish you've ever had!"
What was the most challenging part about planning your wedding?
"Dealing with so many requests and big personalities. If I could do it again, I'd ignore all of that."