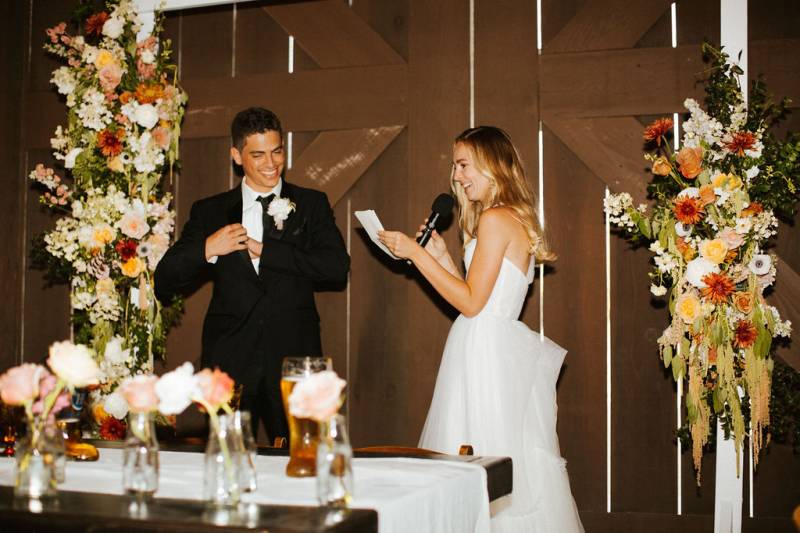 Giving a speech is a big honor but can be very nerve wracking! You want to make your toast memorable, but for the right reasons. Let us help you with some pointers on what to focus on and maybe what to skip on, to wow the crowd!
Do's
Be Yourself: The couple chose you with this honor for a reason. If you're not naturally a funny person don't force it, be genuine and everyone will love what you have to say!

Keep it Appropriate: Don't try to roast someone at the expense of a couple of laughs. Keep it light and fun, but make sure you keep it clean. There will be a wide range of age groups from kids running around to aunties and grandmas!

Practice makes Perfect: Well close to perfect! Make sure you practice in the mirror, get all the jitters out beforehand if you can! Don't try to fully memorize the speech or else you may sound dull.
Don'ts
Don't be Tipsy: It's okay to have a cocktail or glass of wine to calm down if you're nervous but maybe not more than one.

Don't Wing It: Again following above, you were asked for a reason. You should take the time to prepare something meaningful for the bride and groom's special day!

Don't Make it a Seminar: You want to make the speech long enough to get the point across but not too short where everyone feels like there's something missing. A good time frame to shoot for is between three to five minutes long!