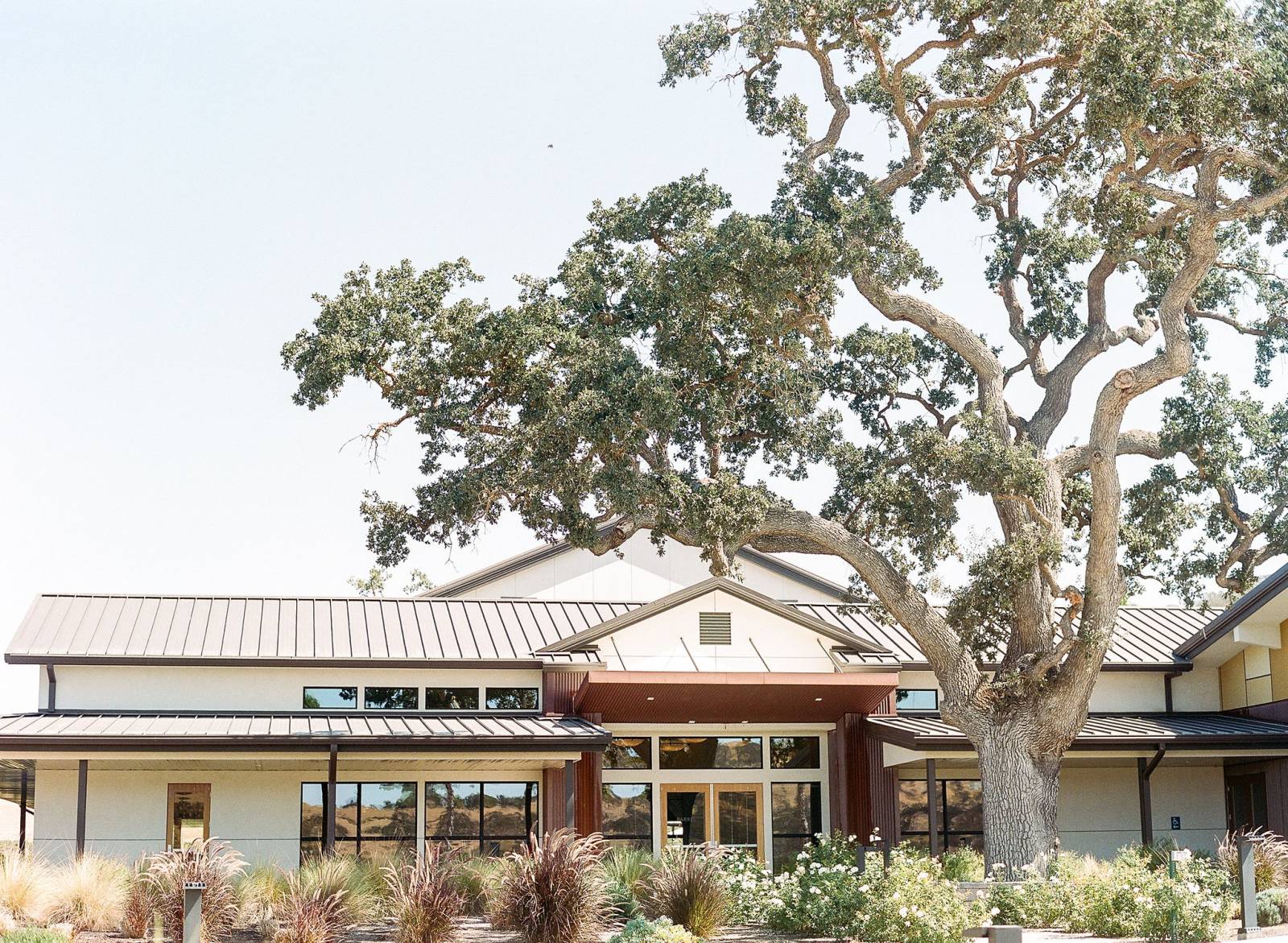 Their Love Story
"We met in college, when we both attended St. Mary's College of California. We had physics class together and we dated for 7 years before Alex popped the question. We got engaged at a vineyard in Napa Valley. Alex had a picnic set up for us there with wine, of course, and incorporated our sweet puggle, Riley, to bring me with ring."
The Inspiration
"I wanted my wedding style to be timeless, classic, and romantic. We got married in the Paso Robles wine country in September. The vines are so full and green at that time of year, I didn't want to take away from the beauty of the setting we were in. I wanted our decor and florals to simply compliment our gorgeous surroundings."
Color Palette
"Blush, Rose, and Ivory with Gold Accents"
Memorable Moments
"Our first look. We were on the fence about doing a first look and I'm so happy that we did. It was so special that it was just the two of us seeing each other for the first time on our wedding day. I'll never forget the way that Alex looked at me, teary-eyed and lost for words. Another stand-out moment was we did a Conga line to "Fireball" by Pitbull at our reception to kick off the dancing. It sounds cheesy, but it ended up being pretty epic and it got all our guests on their feet and onto the dance floor."
The Details
"We had a neon sign that hung behind our sweetheart table and was framed with florals. It was the perfect backdrop for photo ops and our guests loved it too. We also featured our dog Riley as our ring bearer and named our signature cocktails after her, complete with an adorable sign with her face on it."
Knowing what you know now... what advice would you have for other brides planing their wedding?
"The day is about you and future husband. Do what you want, don't let other people's opinions sway your decisions. Also, don't sweat the small stuff. I tried to focus on what I remember most about weddings I've been to as a guest. For me, that was the venue, food, and the music/dancing."
What was the most challenging part about planning your wedding?
"The most challenging part was all the decision making. I am not the best at this and get overwhelmed by so many options to choose from. The wedding planning process can definitely lead to decision fatigue, but it's 100% worth it in the end. Just follow your gut and choose the things you've always dreamed of on your wedding day."