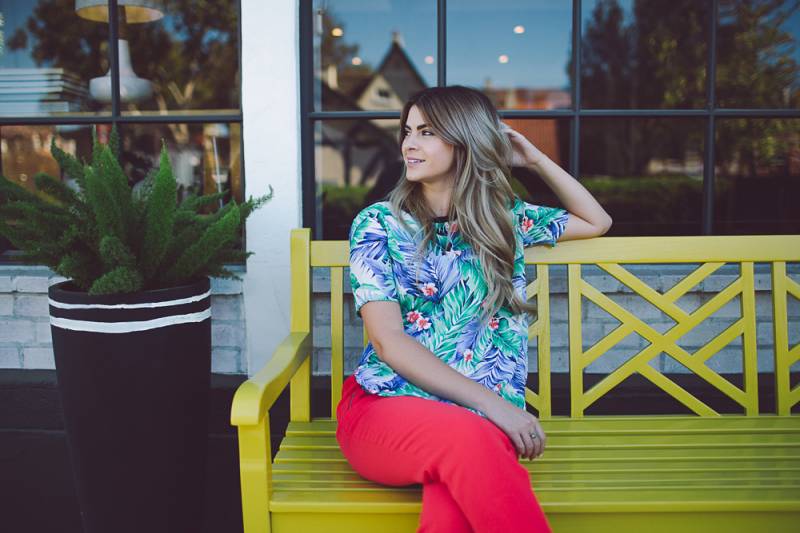 TRAVEL PLANNER | ARTIST INTERVIEW /// Lauren O'Keefe is a delightful soul, the kind that inspires spontaneous laughter and amusement within minutes of conversation. Her love for the adventurous unknown and her experience as a wedding coordinator led her to discover that what was most sadly missing from a bride's list of vendors and services was "Honeymoon Planner". Thus, Sweet M?n was born! Lauren will talk more about her obsession with travel and discovering the off beaten path but what is most amazing about her and her service is the outcome. She begins with a couple's dream destination, factors their budget, their expectations and then plans the trip of a lifetime. Why does she do it? Lauren believes that the time spent together adventuring after the wedding day can form connections and bonds that make for a great foundation for the rest of a couple's lives. Get to know Lauren and connect with her to choose your own adventure!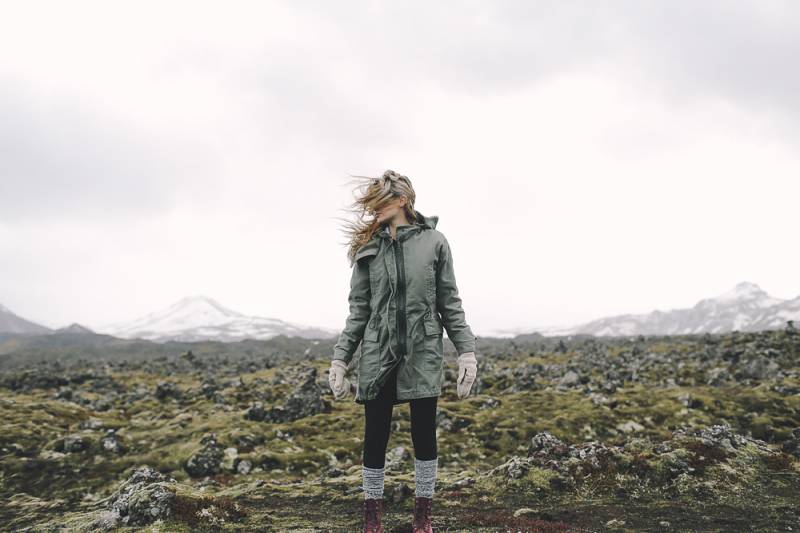 How did you get started doing what you do?
I have always had an insatiable love for travel, the intoxicating desire to explore the unknown. The kind of out-of-your-comfort-zone exploration that leads to greater self-discovery and a bonding with your partner in crime that is incredibly powerful in the building of your relationship.
As a wedding coordinator, I had the joy of working with incredible couples who would be so insanely overwhelmed with seating charts, cake selections, and other complicated nuances that they couldn't possibly even think about planning a honeymoon. This leads some couples to sadly forego a getaway or put it off until things settle down. Unfortunately, what they could use more than anything is an escape, a time to adventure together, relax after their beautiful wedding, and connect in a way that can only be experienced when exploring the world together.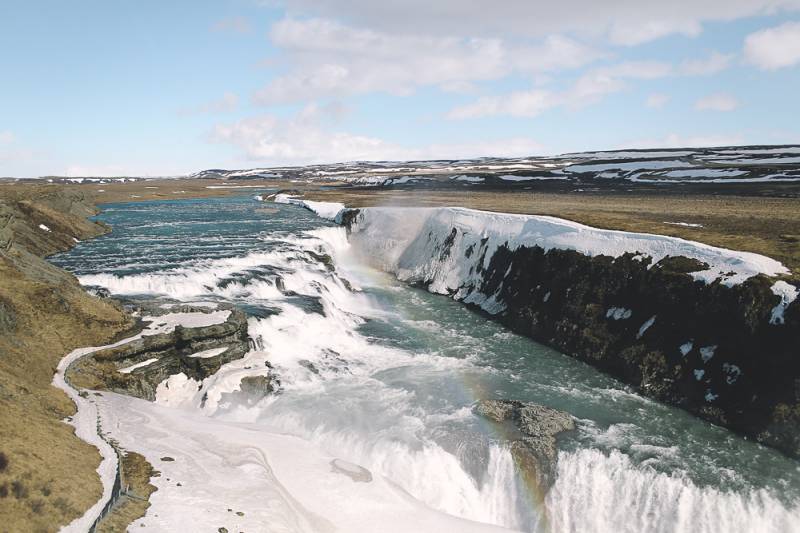 Who or what continues to inspires you?
I'm constantly uncovering these amazing gems of the world. Incredible cities, beaches, accommodations, unique food, and it is all so inspiring that I can't wait to share them with my couples. I'm inspired every time I see my couples' faces light up when we discover their dream destination and activities. I live for the moment right before they depart for their honeymoon and they share how excited, at ease, and blissful they feel because they know that every little detail has been carefully thought out and executed specific to their personalities.
What makes your business unique?
My business is as unique as my couples. Every couple has their own "travel style". I make it my mission to get to know exactly how my couples like to experience the world around them - their aesthetic, travel pace, and preferences. Every detail is perfectly curated to fit their unique tastes in order to create a relaxing, thrilling, and engaging itinerary. They can rest assured that there has never or will never be another honeymoon quite like theirs.
How would you describe your ideal couple?
My ideal couple is adventurous! Not in a "we need to hang glide over the Swiss Alps and bungee jump off the tallest bridge" sort of way (though these things are not out of the question), but in a way that makes them hungry to experience new cultures, flavors, and open to exploring destinations they never dreamed existed.
What's your business philosophy?
Travel fuels the soul. I truly believe that an investment in travel is an investment in your well-being, a return to oneself, and an opportunity to learn new things about your partner whether you've been married a day or a lifetime. Traveling is not the easiest thing to do... it can be expensive, time-consuming, worrisome, and exhausting. But it doesn't have to be. I'm here to take all of the stress and worry out of travel planning and allow you the opportunity to simply dream and get excited for your upcoming adventure. No matter how big or small, near of far, I believe that you should experience the world in a genuine way that is perfectly unique to the two of you.
Favorite part of a wedding?
I would have to say my favorite part of a wedding is when the bride and groom see each other for the first time. Whether it is for a first-look or during the walk down the aisle, I just love seeing the joy on their faces and how relaxed they become afterward, as if nothing else in the world matters.
Why do you do what you do?
I believe that travel is an extraordinary gift. I believe that it brings two people together in a way that almost nothing else can. I also realize how daunting and stressful it can be to plan a trip on your own to a destination you've never been to before. It can take months to find the perfect flight schedules, hotels, things to see and do, let alone trying to keep everything under budget. This is where I come in. I live in the nitty-gritty... I love details, making plans, and discovering places and activities that I know my couples will go nuts over. I'm also a fiend for finding the best deals and values possible. My goal with every couple, is to make it possible for them to blissfully explore places they never imagined, create an itinerary that will make them swoon, and manage their budget to keep their investment right where they want it.
What question do you always ask the Bride & Groom?
I always ask the Bride & Groom, "If money was no object, where would your dream destination be for your honeymoon, and why?" This may seem cruel because of course money does play a factor in where you should travel BUT there are so many incredible under-the-radar locations that will offer you all of the elements of your dream destination at a fraction of the costs. I absolutely love helping couples discover a hidden gem that will end up becoming a place that holds so many beautiful memories.
How do you normally begin your day?
Coffee...always coffee. I also have to put music on to set the mood for the day.
What would you say is your greatest accomplishment?
I would say my greatest accomplishment is not letting fear get in the way of my dreams. I had the opportunity to study abroad in Paris, serve in missions across Europe, work for some of my favorite magazine publications in New York City, and begin this business that has become my absolute dream job.
What do you enjoy doing on your day off?
I love having a day with my husband and my fluffy pup experiencing all the beautiful places along the Central Coast. We enjoy the beach, home décor shopping, visiting amazing local wineries and breweries and of course eating...we love good food.
Tell us about your first job?
I worked retail...let's not talk about that.
OK, tell us your Nickname(s)?
Let's see...I get Lo, Lolo, Laur, and my camp counselor name that hasn't resurfaced in a long time - Keebler (yes, like the elves)
Tell us one thing few people know about you?
I'm a sucker for any restaurant, cocktail lounge, or hotel that has a hidden aspect to it. A secret password, unassuming doorbell, restaurant behind a restaurant...all of it. No matter where I travel, I will seek out that one place that you can't easily find, is impossible to get into, and is totally worth the effort.
Wedding trend that your loving right now?
I love that people are going more neutral and minimalistic. I think it is such a stunning and classic look (one you won't regret 20 years from now) and it also allows you to keep the details simple.
Wedding trend that will hopefully be out next year?
I've always hoped the idea of favors would go out of style. It's one extra thing the Bride & Groom have to stress over and I get so sad when I see favors left on tables after guests have gone home. I recently went to a wedding where the Bride & Groom left a note at each place setting stating that in lieu of favors, they had made a donation to their favorite charity. I thought that was such a lovely idea.
Favorite quote?
"You only live once, but if you do it right, once is enough." - Mae West
What do you miss most about being a kid?
I love that as a kid you believe anything is possible and you can dream as wildly as you wish. The older you become, the easier it is to be tainted by the troubles of the world. I think that's why I love travel so much. It makes me passionately curious again, pushes me to discover new things about the world and ultimately myself. It reminds me how much beauty is out there if only we take the time to chase after it.
What's in the top 5 of your bucket list?
Oh my. This is a tough one. I would have to say...in no particular order...
Go on an African Safari
Learn a new language
See the Northern Lights
Take a hot air balloon ride
Build a vacation home in Iceland
Where do you see yourself (or business) in the near future?
I hope to see myself traveling A LOT. I have seen some stunning places and I have many more on the list to explore. I would also love to eventually develop a "Serve" option for honeymoons where couples can have the opportunity to take a day or more to serve in the area they are traveling. I think it would be so beautiful to experience the landscapes, sites, food and also be able to enjoy the people and give back in a meaningful way that will forever connect them to this place.
Anything else you want to say that we didn't ask?
Nope! You're pretty good at asking questions