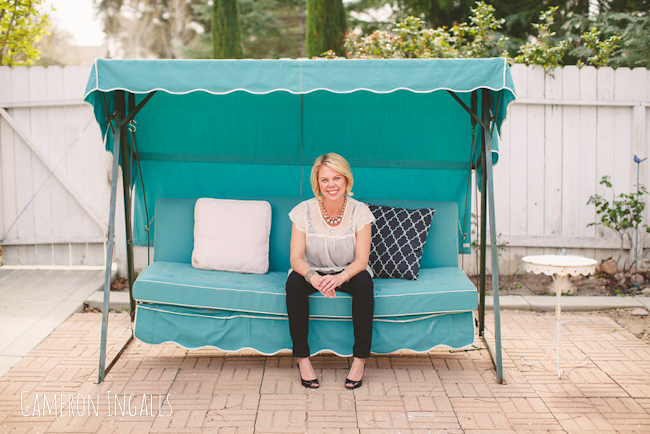 FLORAL DESIGN | ARTIST INTERVIEW ///
Central Coast Florist, Laurel White, is the driving force behind Adornments Flowers and Finery. I've known and worked with Laurel for over a decade and although Laurel hasn't been running the company for that long, this family business has been around for over 40 years. Because Laurel's mother, Eileen Hobbs, laid such an amazing foundation Adornments has a tremendously historic reputation in San Luis Obispo; one that Laurel has carries on with pride. Laurel has heaps of elegance and demonstrates excellent class in the way she works, how she serves people and the way she carries herself. While photographing Laurel for her interview I shot a few video clips and made this short and sweet vignette to show her in motion. To get to know Laurel better check out the video and enjoy the article!
How did you get started doing what you do?
My mother began the business in 1973, when I was just one year old. She designed flowers and coordinated weddings and parties in San Luis Obispo. My childhood was a crash course in all the lovely, laughable and grand ways to celebrate. I worked with her through my Cal Poly years and when I graduated I knew this was what I was most passionate about.
Who or what continues to inspire you?
Fashion and clothing. A refrigerator packed with flowers. Color, texture and patterns - they are deep in my soul. My stylish friends who follow their creative passion and let me borrow their treasures. Walks with my dog, Charlie around the neighborhoods, wherever we are. My children's opinion on what's hip. Spring. History. Luxury. Cities. Home.
What makes your business unique?
Exceptional service and dedication to perfecting an original aesthetic. Day-to-Day: our remarkable staff. We are full service for a couple's wedding day...typically the first to arrive for installation and the last to leave at the end of the evening. We work alongside the coordinator, photographer and caterer to make sure each area is adorned like a dream.
How would you describe your ideal couple?
The Bride and Groom have a sense of humor and are creative. Or not so creative - but totally trusting. They are truly connected and can enjoy this process together. They bring fresh ideas or are open to possibilities. They have a fun and fabulous connection with their family and friends.
What's your business philosophy?
My core incentive is to do everything I can to interpret a bride and groom and their families' vision. To produce decor and service beyond what they expect or hope for. Play nicely with others. Always stay on the positive side of whatever comes our way. The bride is Queen for the Day and how we LOVE royalty! Be open to change and challenge. DO stress the small stuff - that's what details are made of!
Favorite part of a wedding?
The moment when the music begins, when the bride is on her father's arm and the guests are standing to greet them. Dad's are so proud at that moment. Tears are guaranteed!
Why do you do what you do?
How do you normally begin your day?
What would you say is your greatest accomplishment?
Raising two awesome kids with my patient husband in this little piece of paradise.
What do you enjoy doing on your day off?
A homemade breakfast and an afternoon nap.
Tell us about your first job?
Riding along with my mom to the weddings. But paid job? McDonalds my Junior year in high school. (My friends came in and that was just too much...I quit after 4 hours).
OK, tell us your nickname(s)?
Tell us one thing few people know about you?
Wedding trend that you're loving right now?
Pattern prints. Mixed Metallics. Botanical abundance.
Wedding trend that will hopefully be out next year?
I will work with whatever trend a bride loves. Anything can be made tailored and sophisticated. However, it is much more fun to create something new and fresh
"There is no use trying," said Alice; "one can't believe impossible things." "I dare say you haven't had much practice," said the Queen. "When I was your age, I always did it for half an hour a day. Why, sometimes I've believed as many as six impossible things before breakfast." ~~Lewis Carroll's, Alice In Wonderland
What do you miss most about being a kid?
Sitting on my dad's lap watching war movies.
What's in the top 5 of your bucket list?
Travel aimlessly through France and Italy with my husband for a summer.
Drive a 1955 convertible Porsche on Hwy. 1 on a warm summer day.
Learn to play the fiddle.
Where do you see yourself (or business) in the near future?